No doubt that one of the aspects that are more caring manufacturers today, and seeks to differentiate its terminal design competition is the body metal of some of these phones. Xiaomi is no stranger to this trend, and seems to work in a model with metal body. Let's see the image of what appears to be a Xiaomi Redmi Note 2 of this material body, which would be the debut of the firm in these materials.
 As I said earlier, the body of metal at a terminal is not new, but it is if you take certain firms, such as Xiaomi. There are many phones we've seen come this year with metal body, but among them there was no Xiaomi. Something that could change if we stick to what they show us these images that have been leaked, and offer what may be the first terminal of Xiaomi Full metal. Filtration goes further, because it ensures that there is the Xiaomi Redmi Note 2 but its Pro version, which also come with the body of metal, with other features that would give even more premium status regarding the Redmi Note 2 original.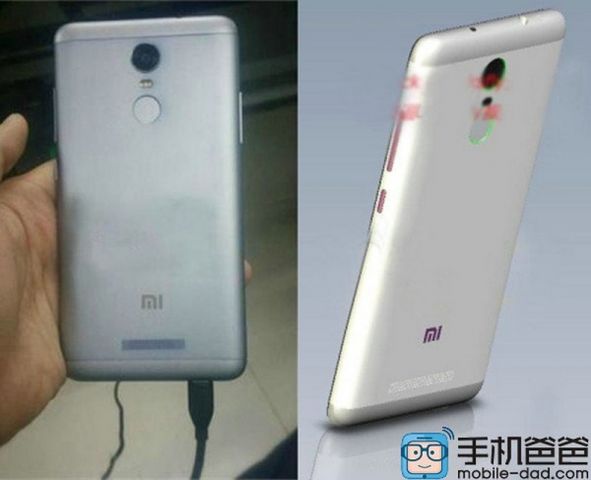 Rumors, and photos corroborating suggest that the Xiaomi Redmi Note 2 Pro come with a fingerprint reader on the back, plus do with the new MIUI 7 directly from factory, something that otherwise would be logical given that morning gives his international breakthrough this software layer. Recall that the Xiaomi Redmi Note 2 integrates a 5.5-inch panel with full HD resolution, processor SoC from Mediatek, HelioX10 octa-core 64-bit, 2GB of RAM, has a 16GB or 32GB storage and a camera 13 megapixel rear, front with 5-megapixel Omnivision sensor and a battery of 3020mAh.
 It would certainly be a step in the right direction, that Xiaomi is able to deliver the same terminal, with a metal body and fingerprint reader, for as content as the current Redmi Note 2 to remember in China is around 150 euros. It seems that would be the direction in which the firm would be moving China, seeking to offer a terminal attractive appearance and some premium features at a very competitive price.
Source: androidheadlines
All-metal Xiaomi Redmi Note 2 Pro received fingerprint scanner
updated:
October 26, 2015
author: