This year Chinese manufacturer Cubot releases new devices one by one. Today it was presented new fitness-tracker Cubot V1. In addition to the standard functions (time display, pedometer, heart rate measurement) new bracelet has a convenient charging, improved data accuracy, low-power hardware and data synchronization via Bluetooth.
Cubot V1 has integrated chip Dialog DA14580 that allows to connect to smartphone via Bluetooth. According to manufacturer, the connection is more stable and reliable. Also, the chip consumes much less energy among competitors. Thus, 80 mAh battery and optimization software allows Cubot V1 standby up to 30 days.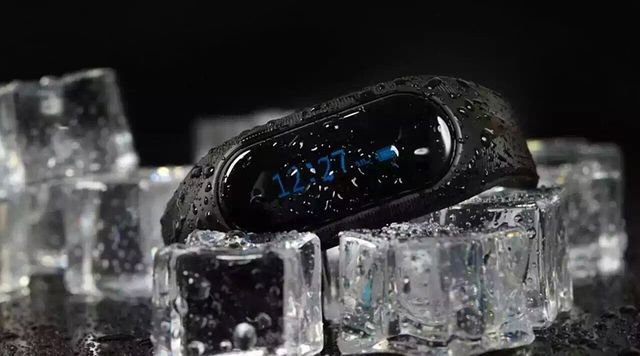 Another feature is the accuracy of the data. For that is responsible the acceleration sensor MMA8652 with three axis by company Freescale, which is one of the largest suppliers of these chips in the world.
Also Fitness Tracker Cubot V1 is protected from moisture and dust.
Functions Cubot V1 fitness tracker:
time display on the screen
Pedometer with distance traveled by counting
count calories burned
sleep phase tracking
notifications (vibration) for incoming calls, SMS and other events (on iOS does not work)
alarm clock
Charging Cubot V1 through Micro USB connector. Most fitness trackers have special charging with metal contacts, so if you broke it, you have to buy a new one, while for Cubot V1 you can use a regular MicroUSB cable.
Specifications Cubot V1 fitness tracker:
Dialog DA14580 processor with low consumption and Bluetooth 4.0
88-inches OLED-display with resolution of 128 x 32 pixels
80mAh battery (30 days in standby mode)
charging via Micro USB
Hardware requirements: Bluetooth 4.0, Android 4.3 and above or iOS 7.1 and higher
protection against moisture and dust to IP65 standard
Design Cubot V1
The bracelet is made with the assistance of the German company Bayer and must be hypoallergenic, waterproof and dustproof.
Metal clasp ensures a secure fit bracelet, which is very important for fans of extreme sports.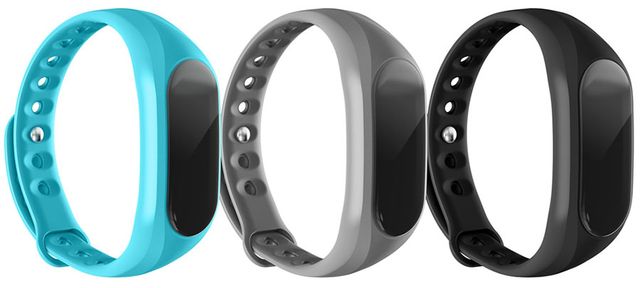 The strap Cubot V1 is made of environmentally friendly materials by special technology that protects against perspiration. Thus, the arm under bracelet does not sweat and you feel comfortable wearing Cubot V1 on your wrist.
Price and release date Cubot V1
Price and release date has not yet been disclosed. Meanwhile, Cubot offers to watch the promo video with a new fitness tracker Cubot V1 and pretty girl.
Cubot V1 – main competitor to fitness tracker Xiaomi Mi Band 2
updated:
June 5, 2016
author: