Last year Chinese company Xiaomi released its first action-camera called Xiaomi Yi. Compact size, good features and little price of the gadget have made it very popular among users. And now the Chinese manufacturer is working on its next generation of action-camera Xiaomi Yi 2.
Users may be disappointed to learn that new Xiaomi Yi 2 will come with a 12.35-megapixel sensor Sony IMX377, given that the previous generation was equipped with 16-megapixel Sony IMX206 sensor. But do not forget that Sony IMX377 is much faster than its predecessor and has the ability to record video with 4K-resolution.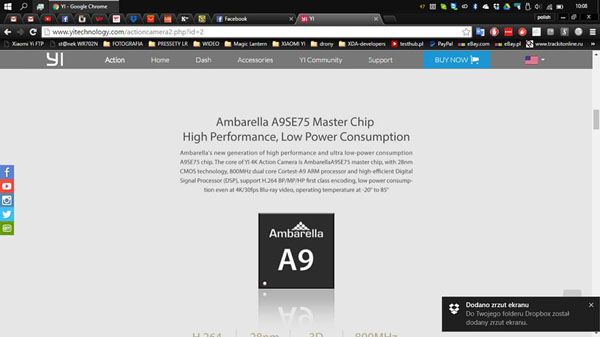 Moreover, the Chinese manufacturer has decided to improve the performance of the action-camera and set it a processor Ambarella A9, known for its high performance and low power consumption. Thus, the battery life Xiaomi Yi will be quite good, even while recording 4K video at 30fps/s.
Specifications Xiaomi Yi 2
Xiaomi Yi 2 will have 2.19-inch display with a resolution of 640×360 pixels and a density of 330ppi with viewing angles of 160 degrees and the protection of Gorilla Glass. Its battery capacity has increased from last year's 1010 mAh to 1400 mAh. As a result, a full battery charge camera should last for 8 hours or 110 minutes of video recording 4K-resolution.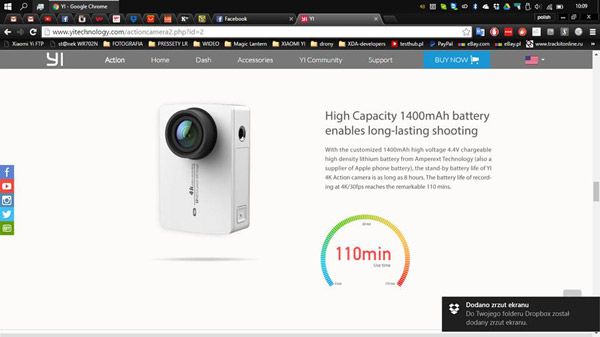 Other features Xiaomi Yi 2 are still in question. But certainly new action-camera will provide Wi-Fi and Bluetooth interfaces, and different ports like MicroUSB or MicroHDMI. And, of course, we hope that the manufacturer will have the possibility of expanding the memory with microSD cards. As you can see by the images above, the camera will be available in two colors: white and black.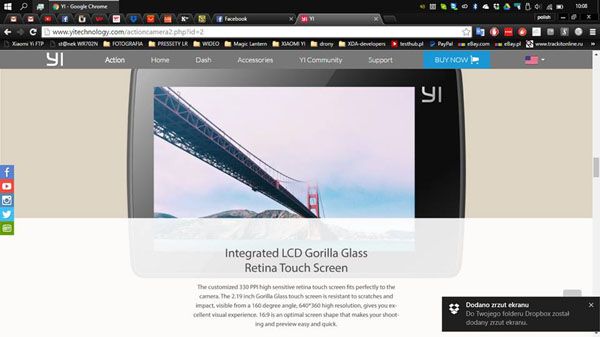 Release date Xiaomi Yi 2
Xiaomi has already prepared a product page for new cation-camera, so we believe that the camera is ready for sale. As we know, the company has scheduled an event on May 10, during which a new smartphone Xiaomi Max, and most likely a new action camera Xiaomi Yi 2 will be presented.
Xiaomi Yi 2: specifications and release date of new action camera
updated:
May 8, 2016
author: