Hisense – the Chinese company, which is known in the market mainly due to the production of branded household appliances. Recently, the Chinese manufacturer has decided to conquer a new segment – focus on the business of manufacturing smartphones and tablet computers. At the meeting in early March, the annual exhibition MWC 2015 Hisense officially unveiled its first smartphone – a model called H910. Now, it seems, Hisense is preparing to release the mobile arena is very unusual and unique tablet.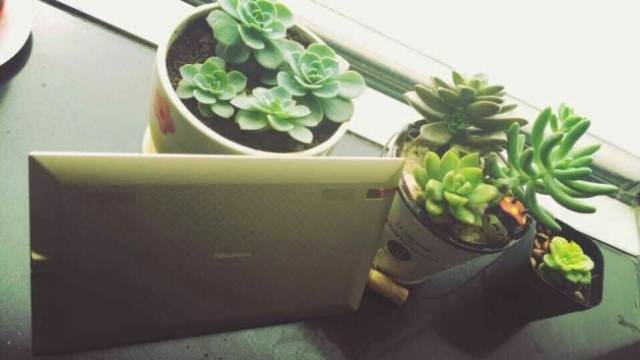 Two first live photos of the first tablet from the company Hisense has already appeared on the Web – namely, in the Chinese social network SINA Weibo. In general, the company is no stranger to the tablet market, but Hisense still need to do something incredible in this area. Surfaced images show just the same it is the most incredible – a device in the pictures has a very interesting design. The main feature of the tablet Hisense will be in the frame around the display. As you can see, it is very thin for a large sensor device, and the new Chinese product, which is likely to soon see the light; you can call the undisputed leader frameless design. Even the finest current and frameless tablet Dell Venue 8 left behind on this indicator.
 Judging from the second picture, the housing can be made of metal and has a bulge in the middle, but closer to the edges becomes markedly thinner. Also on the back you can see two basic dynamics together with the company logo Hisense, which is located right in the center. Screen size of new items will presumably 8.9-10 inches, but accurate data yet. Unfortunately, that's all we know about the new tablet from Hisense, but if this leak is valid, then more information is expected in the coming weeks.
New tablet from Hisense almost no frame
updated:
March 30, 2015
author: