Although the Chinese company has made only a little over a month its flagship  MX4 Pro, terminal actually not yet available in many of the major international markets, on the network have already peeped the first alleged actual images of the future Meizu MX5!
 MEIZU MX5 images that appear to go in the opposite direction to that of the render leaked earlier this month, which showed a totally different design, topped off by the reappearance of the soft-touch button and the presence of a second rear screen (perhaps e-ink) technology similar to that adopted by Yotaphone 2.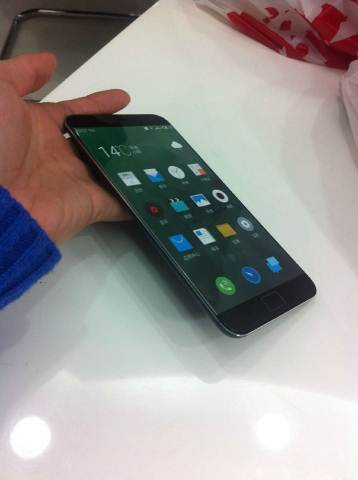 The photos that we show have appeared on the web during the night and have been republished by major international retailers on their Facebook page. As you can ascertain, the profile resembles that of the versions 4 and 4 Pro; the main differences can be easily grasped:
 probably greater thickness;
fingerprint reader mTouch redesigned;
diagonal display apparently greater;
design frames zero.
 Characters that you can pick from the images, the more interesting is the profile that is technically defined "edge to edge" (side frames eliminated or reduced to a minimum). A phone that overall we like (according to the details emerged, the rear sensor should be a Nokia 41 mega-pixels) but whose authenticity we reserve the right not to comment.
 According to reports from some rumors, the device would not be the elusive Meizu MX5 but rather the Meizu MX4 notes that the company could present tomorrow.
MEIZU MX5 – the first alleged real photos
updated:
December 22, 2014
author: