ZTE is already preparing the launch of the newest member of its Blade S range, as reports from the specialized blog GizChina where found technical details and even the price of ZTE Blade S7 in a list from an online store. The ZTE Blade S6 was released earlier this year and we could see live at Mobile World Congress. We especially liked its design made of metal and balanced technical profile at an affordable price. Chinese brand and would be finalizing the details of its successor, the ZTE Blade S7, which could go ahead and get there before the end of the year, ahead of the Christmas season. The new model retains the idea of complete smartphone set price, but raised its technical level and is closer to the high end. We tell you everything we know about the ZTE Blade S7.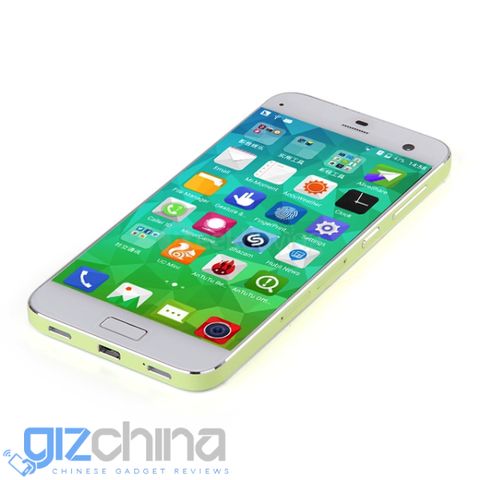 The information would have been obtained through an online store that will sell the device when the official launch takes place, for which we still have no end date, and is accompanied by several images that show the design. The first thing that strikes us the ZTE Blade S7 is that your housing is no longer made in a single piece of aluminum unibody, but the metal is limited to the outer frame, leaving the rear in a striking lime green tone. We do not know if the back is plastic, if it is covered with resistant glass as the front or in the case of painted aluminum. Also it would be a 2.5D glass, which means it is curved on the sides to fit better with the context. If we turn, the fronts still much to remind us of the iPhone 6 or iPhone 6S in form, but in this case has placed a rectangular button start breaking the aesthetics as softened a bit. The reason for having included a physical button is that it comes with an integrated fingerprint sensor, to unlock the phone or avoid typing passwords. The terminal comes standard with Android 5.1.1 Lollipop, but this function could indicate that will be updated shortly Android 6.0 Marshmallow, one that brings support for fingerprint sensors standard version. ZTE holds the screen size of 5 inches, but increases the Full HD resolution (1,920 x 1,080 pixels) standard.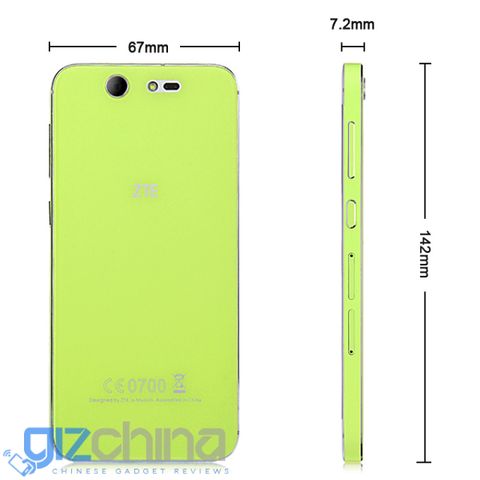 One of the strengths of ZTE Blade S7 would be your camera, or better cameras. The company would have chosen a 13 megapixel sensor with LED flash for both chambers, both the back and front. It also has a Snapdragon 615 processor, eight-core midrange Qualcomm also offers 64-bit support, along with 3 GB of RAM. It comes with dual SIM and MicroSD slot to expand the internal memory, which in this case is 32 GB. Its price in free format would be $ 280, about 254 euros at current exchange rates.
ZTE Blade S7 specifications and price
updated:
October 26, 2015
author: