A reduced version of OnePlus 2 elite smartphone was rendered and published by an Asian source. The device gets smaller to grace who likes the design and functions of the current flagship Chinese company, but has setbacks to the use of phablets, as the same screen is 5.5 inches. The visual phone designed graphically is similar to that seen in previous occasions in the Eastern products manufacturer, however, just as there are old aspects, there are interesting novelties present in the housing. Generally speaking, it seems that the team involved in the development of electronic seeks to innovate and at the same time keep intact the DNA created by the company in these years of foundation.
 There are few details to be absorbed on the front of the structure, but it is noted minimalism that would have been implemented by OnePlus, absent physical buttons to keep the user's attention only in the model display. Apparently, they are two separate speakers, one on top and one at the bottom of the face of your body. The edges, although these are preliminary renderings, seem to be made of metal, protecting internal parts from sudden impacts (and possible), and providing an experience awarded to consumers, putting an end to the use of polycarbonate in the outdoor construction of the Asian company gadgets. But the most interesting aspects are in the back.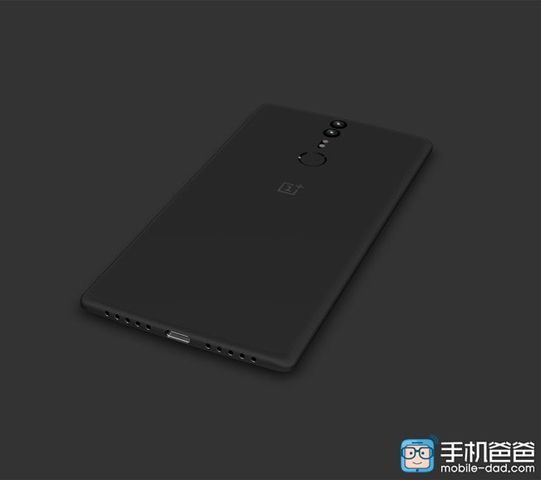 Looking, then, the rear panel, there are three factors that are worth comment: a dual system of main camera, dual-LED for flash and a fingerprint reader. The two photo sensors would bring great options to customers who choose to purchase a unit as possible OnePlus Mini, how to focus quickly on an object and even change the focus direction after the catch, it all lit quite capable so the rear pair of LEDs. Finally, the biometric sensor, which is not new in the manufacturer devices, located in the home OnePlus two button accept just a touch of the user to free access to the interface, make payments and other activities.
 In addition to the brand new flagship OnePlus 2, the young OnePlus Chinese Company has promised the formal presentation of another device in this year of 2015. As we have disregarded the launch of an OnePlus 3 or OnePlus 2S, it appears that a variant with reduced dimensions and price would faces until December. Still, it's worth remembering that it does not yet confirmed the name 'Mini' is used, much less the technical characteristics of the new smartphone, so it would be wise to wait until she decides to share more details about the assault with his fans and enthusiasts. Until then, consider all this as just another rumor of the mobile phone market.
OnePlus Mini is rendered with two cameras and biometric sensor
updated:
September 21, 2015
author: