It's official. The OnePlus 2 has just been presented to society after having served on numerous deliveries of rumors for a long time. The device has improved the team's first generation handsomely. Also in the design section. And the new OnePlus 2 highlights powerfully by having a magnesium frame and metal buttons, a detail that gives the team an aura of elegance and distinction that did not have its first generation. But not everything is nice out. Under the hood we find a good processor and RAM reaches 4 GB. It joins this list of features a screen of 5.5 inches and a main camera with 13 megapixel sensor. The device, which will be available to users through the system known invitations, start from 340 euros (16 GB) but can go up to 400 (64 GB). We analyze its technical depth.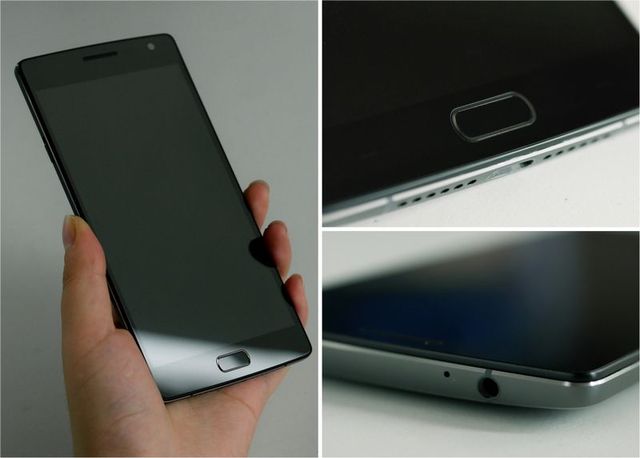 Design and Display
 One of the points that stand out this OnePlus 2 is undoubtedly the design. First, we have to indicate that OnePlus this team has built a new trend called StyleSwap, which lets you customize the OnePlus 2 without having to add covers and other garments. It is a system that lets you change the back cover in seconds to give another touch. For now, the device is available in a discreet black color can be combined with up to five different finishes: Black Sandstone, Bamboo, Rosewood, Black Apricot and Kevlar. And even has the appearance of wood, the rest of the phone is topped with metallic materials (specifically, an alloy of aluminum and magnesium), including buttons, a detail that gives the team a very distinguished touch.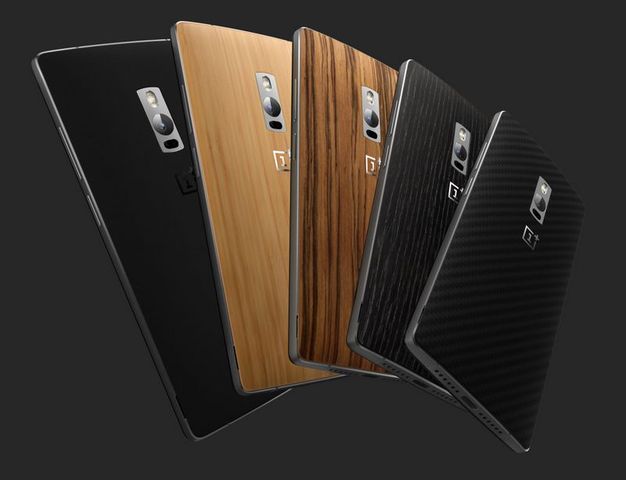 The screen is another key users of any smartphone that boasts element. This time we have to talk about a panel 5.5-inch (diagonal) with a resolution FullHD 1920 x 1080 pixels. The result is a density of 401 dots per inch which offer excellent viewing experience. The team includes a layer of glass Corning Gorilla Glass to protect the screen of the typical accidental bumps and scratches.
 Camera and Multimedia
 The integrated OnePlus 2 carries a good camera with 13 megapixel sensor, ready to capture images in a remarkable quality. The module comes complete with a LED Dual flash (essential for capturing images in dim environments) and a set of six lenses that avoid distortions us the most. This is the same camera that allows you to record videos at a resolution 4G. Other important for obtaining videos and photos of good quality supplements are the Image Stabilizer (OIS), the laser focus and image editor. The second camera located on the front, has 5 megapixels and we will be useful to selfies and video calls.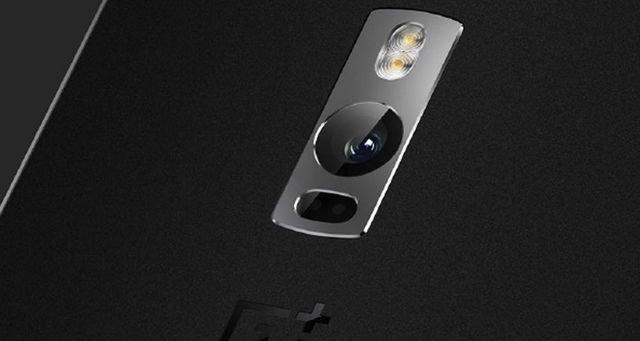 As for your multimedia potential, OnePlus 2 also falls short. It has 5.5-inch screen offers good viewing experience and offers excellent compatibility with most commonly used formats, both image and video or sound. It has an integrated speaker at the bottom to enhance the sound and features a dual microphone noise cancellation system.
 Power and memory
 And now let's see what's in the heart of this smartphone. In the words of its technical information, the OnePlus 2 can work through a Qualcomm Snapdragon 810 64-bit processor with an eight-core CPU at 1.8 GHz. This is a powerful chip, which combines performance with a graphics card (GPU) Adreno 430 and up to 4 GB of RAM, depending on the version. This will allow users to get good results when running applications with any degree of complexity or video games with a high burden of graphics. But that's not all, because the OnePlus 2 includes an internal memory of 16 or 64 GB, depending on the version. This capability can be expanded by the user with external microSD cards 128 GB, max.

 System and applications
 OnePlus devices are based on Google's operating system. Thus, while its platform is called OxygenOS, we can say that is developed based on Android 5.1 Lollipop, the latest version available. This version would emphasize the basic controls and OxygenOs classics, such as gesture control system and customizable buttons. Includes what is called Dark Mode to get a fully modifiable according to the needs of the owner of the phone user interface clearer and cleaner.
 But that's not all, because OnePlus has also thought of security. App functionality includes permisions to block access to your personal information separate applications or disable any applications that may flow resultarte annoying. These features have to unite the SwiftKey keyboard (a system that recognizes your writing to offer appropriate suggestions to use) or the Waves MaxxAudio technology (to provide good audio playback).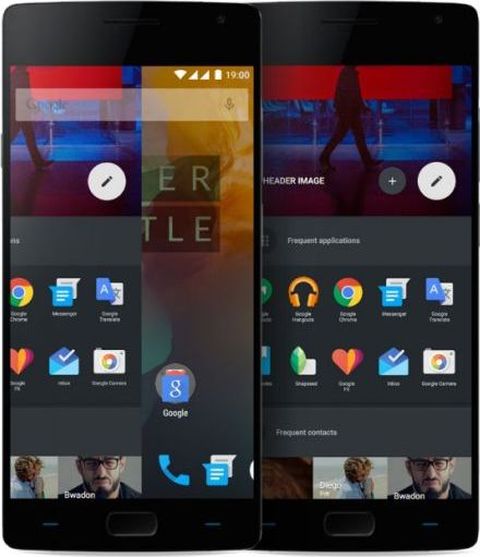 Connectivity
 How could it be otherwise, the OnePlus 2 is a phone ready for connectivity. As stated in its technical, it's a device that supports 4G / LTE networks, allowing users to enjoy the experience of browsing and downloading data much more agile. Also, the device is also compatible with other technologies, such as WiFi, Bluetooth, and GPS with AGPS or DLNA networks. In the area of external connections, we must speak of an important development: the USB connection type C, the future of USB. It presents a completely flat and roll design with a reversible connector that you can plug in both directions. Otherwise, we have to indicate that it has a double SIM card slot, an output of 3.5 millimeter headphone jack and a slot for microSD cards.
 Battery and autonomy
 And finally, let's look at one of the most controversial topics: the autonomy. OnePlus inserted in this OnePlus 2 battery lithium ion capacities of 3,300 milliamps. It is believed that should provide a range of a day at full capacity, but this will depend on the use that we give the smartphone, active functions, the state of the battery itself or even room temperature.
 Price and Availability
 Regarding his coming-out, we can state that OnePlus follow the same system that was used until now to share through invitations. It will require that you enroll in your program so that, from August 11, can make to the team. Initially it will be available to citizens of the United States, European Union, India and China. During the last quarter of the year could reach other markets. Its starting price will be 340 euros for the 16GB version. The 64GB will cost 400 euros at most.
OnePlus 2 official: specs, price and availability
updated:
July 28, 2015
author: