Meizu has officially announced the Meizu Metal, a new terminal midrange following an increasingly marked trend: mobile manufactured with aluminum body, leaving aside other materials such as polycarbonate. We are facing a phablet 5.5-inch full HD resolution of 1,920 x 1,080 pixels, eight-core processor, 13 megapixel camera with a flash of dual tone to improve take photographs at night and only really fast autofocus 0.2 seconds. All with the option to enjoy the model in five different colors (pink, blue, white, gold and gray). The Meizu Metal begins reaching the market from next November for a price of approximately 150 euros to change. We tell you the details of this equipment.
 The Meizu Metal commitment to the 5.5-inch format, making it enters directly into the segment of phablets. This panel has a full HD resolution of 1,920 x 1,080 pixels, below first-line models like the Samsung Galaxy S6 or the Sony Xperia Z5 but offers a good level of detail to display the contents of your phone. In addition, it has reinforced 2.5D curved glass Nippon Electric Glass. In terms of design, the main news is the adoption of a metal body instead of using plastic that has been common in the rest of brand arrivals. Users who want to do with this computer can do it in five different colors: blue, pink, gold, white and gray. This commitment to the attractive power of customization Meizu Metal.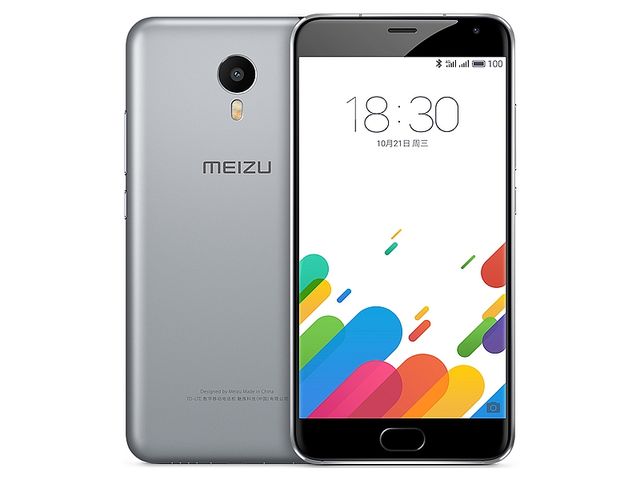 Speaking of design, we would also like to highlight the inclusion of a fingerprint reader. This is increasingly a feature that includes a larger number of terminals, and gives the impression that it can become a trend here a few months in a large number of medium and high-end ranges. In the bowels of Meizu Metal we find MediaTek processor eight-core with a power of 2 GHz per core, along with a RAM of 2 GB. This is a good technical package although we are used to using many open apps the same time can be rather short to us. In the field of storage, this terminal will come in two versions with 16 GB of memory and 32 GB of memory. In either case, we can expand the available space through a MicroSD card up to 128 GB.
 Another section that has worked in a special way is the photo. The Meizu Metal incorporates a rear camera with a resolution of 13 megapixels and a flash of dual tone for sharper and more natural images at night. But above all, the great attraction of this lens is in its phase detection autofocus able to fix the image in just 0.2 seconds. As expected, this camera is also capable of recording videos in high resolution 1080p. On the front, we have a camera to take selfies with 5-megapixel resolution. The Meizu Metal begin reaching the market next November by a reference price of around 150 euros to change the 16GB version and 180 euros to change the version with 32 GB.
Meizu Metal smartphone with 5.5-inch display and 13-megapixel camera
updated:
October 22, 2015
author: