Announcing the router OnHub last August, Google said its new device would be entitled to two versions, one built by TP-Link and the other by Asus. This is the version of that mark which is presented today.
 A promise is due, Google has unveiled a new version of router OnHub, this time built by Asus Taiwanese. Basically, nothing changes. This is always a router design work so that it was not too ashamed to display it on a cabinet of his house. Its cylindrical design also has another advantage: it contains a small fifteen antennas that provide a diffusion of the best WiFi signal within the home. Add to that an application designed to make installation and management easier and you have an idea of the reason for existence of such a router.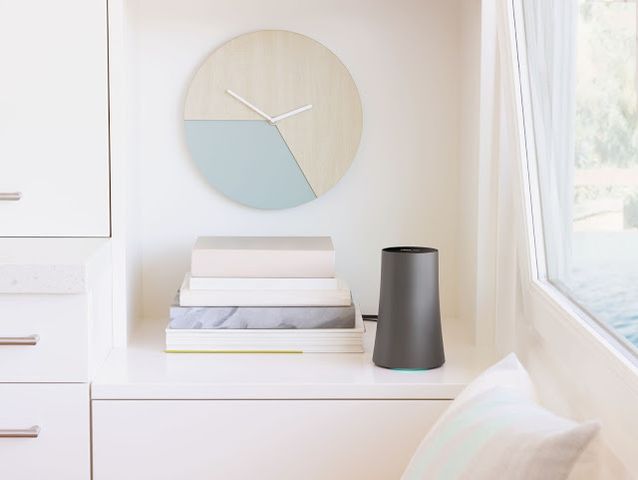 So what changed between TP-Link version and the Asus version? You can edit or manage WiFi signals by performing gestures on top of the unit. It is thus possible to prioritize the signal for a particular device by wave with his hand. The Asus OnHub would incorporate not one of said antennas previously present in the TP-Link router but it would still be an antenna for analyze network congestion. Little change as possible, except the prices, which rose from $ 199 to $ 219.99 dollars.
 As for the first OnHub, this new version is only available in the US for now. In fact, as we explained in our article announcement of the device, due to the dominance of box operators (making core routers office), there is little chance that one day OnHub crosses the Atlantic.
Google announces Asus OnHub router
updated:
October 28, 2015
author: