Asus has announced a new series of smartphones that renews positively catalog smartphones so far had available to users. One of the most interesting teams is the Asus Zenfone 2 Laser, the second generation of this equipment midrange. This is a far more compact model, when compared to the Asus Zenfone 2 Deluxe with glass design. The model that concerns us is the reference number ZE500CL and provides a list of well over adjusted features. That's why I recommend it to all those who want to be with a team of Asus, but they are not interested in opting for a high-end. But first things first. What are the main features of the new focus Asus Zenfone 2 Laser?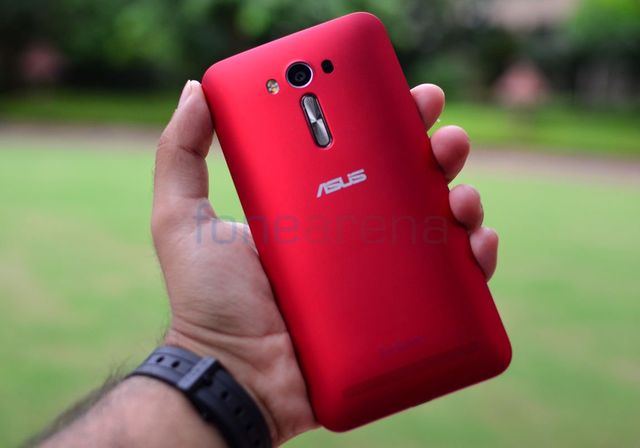 As I indicated, we are against a team with a much more compact design. In fact, instead of having a 5.5-inch screen, such as the Asus Zenfone 2 Deluxe, this has an integrated 5-inch panel with a resolution of 720p. It is a correct rendering, but not as advanced as that of other equipment on the market and the Asus itself has in its catalog. Luckily, it also includes a protective layer of Corning Gorilla Glass 4. Another feature that we must emphasize: the camera. The second generation of Asus Zenfone 2 Laser has a main 13 megapixel sensor that replaces the 8 megapixel we saw in the Asus Zenfone Laser original. But this is not all that can offer this camera. Thanks to the Super Resolution mode users can achieve a capacity of up to 52 megapixels, suitable to provide some pictures and videos on an almost professional quality. The second chamber is surpassed, from 2 to 5 megapixels.
 And now let's examine this smartphone brings in his heart. Unlike other equipment from Asus, whose processors are manufactured by Intel, the Asus Zenfone 2 Laser works through a Qualcomm Snapdragon 410 processor, with 2GB of RAM and a good storage capacity. In fact, there is talk of two versions of 8 or 16 GB, always expandable with external microSD card, probably up to 128 GB.
 In the area of connectivity, the Asus Zenfone 2 Laser is nothing short. In fact, it supports 4G/LTE networks, which allow us to enjoy a good ability to download data and browse between pages. Moreover, the phone will work in series through Android 5.0 Lollipop, one of the latest versions of the Google operating system for mobile and tablets. The battery could have two different capacities, depending on the version: 2,070 and 2,400 milliamps, depending on the market in which they are distributed.
Asus Zenfone 2 Laser – smartphone with 13 megapixel camera
updated:
August 8, 2015
author: