Taiwanese multinational Asus today announced that will introduce two new smartphones and flamboyant aprochando their participation at IFA to be held in Berlin early next September. The two new devices called Asus ZenFone Zoom and ZenFone Max and as said Jerry Shen, CEO of Asus, in a recent appearance, this launch will kick off for the arrival of six or seven new mobile ZenFone during 2016. Currently more the new Asus ZenFone Zoom and ZenFone Max are ready for launch, so let's see what we offer each.
For those who do not know the ZenFone smartphones from Asus, it is worth mentioning that a range of devices to medium / low price but with more interesting features that are populating the market. As an example, with a price of just over 200 euros, the Asus ZenFone 2 offers 5.5-inch screen Full HD, quad-core processor, 2GB of RAM and main and front cameras 13 and 5 megapixels respectively. And if we wait a bit maybe we can access the ZenFone 2 Deluxe Edition, the latest edition of this smartphone will come with internal storage memory of no less than 256 GB. So the announcement by Asus for expanding the range ZenFone is an interesting step and forced to what they have to offer these new smartphones out.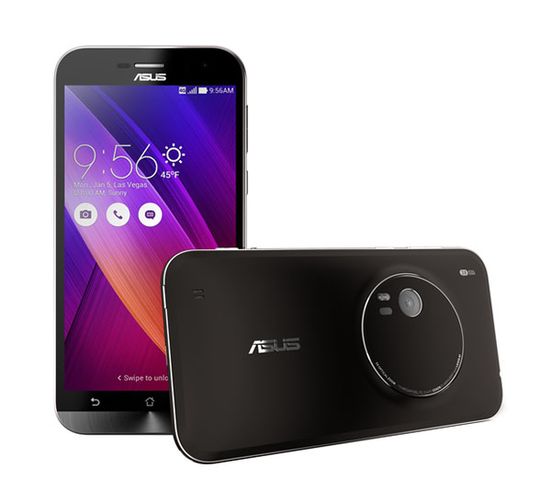 But our heroes past and today, the Asus ZenFone Zoom plays the card of his camera of 13 megapixel camera with optical zoom of three increases. The incorporation of the necessary mechanism for zooming has not been an impediment to maintaining a thickness that, despite being somewhat greater than average in the field of smartphones, remains in fairly contained dimensions. The weight is 185 grams will also slightly above normal (one ZenFone 2 weighs about 170 grams) but in any case nothing to do discard your choice. The Full HD screen has an area of 5.5 inches, and inside we will find a quad-core processor and probably a remarkable 4 GB of RAM.
 For its part, the new Asus ZenFone Max proposes a very simple solution to extend the autonomy of your phone: install a higher-capacity battery. Thus, the new ZenFone Max incorporates a Li-Po unit no less than 5,000 milliamps capacity we also serve as feeder for other devices. So, a smartphone that is also a power bank. All other features are quite similar to those of ZenFone Zoom, except of course the optical zoom and screen resolution, falling to 1,280 x 720 pixels.
 At the moment the price or availability of these new phones are not known, but is expected to Asus released the data from September 4, when the room starts IFA Berlin.
Asus announces new ZenFone Zoom and ZenFone Max
updated:
August 25, 2015
author: