The Asus ROG G20CB is a computer with a different proposal. A PC oriented for use games advocates a very compact format surprising at first glance. But that does not mean that the Taiwanese company has forgotten the technical section. And the Asus ROG G20CB incorporates one of the last sixth-generation processors Intel Core, along with a dedicated graphics card NVIDIA GeForce GTX 980 to meet all current games. Other interesting features are its various storage configurations, with your choice of incorporating a SSD memory type M.2 PCIe with which the performance is multiplied by up to four times compared to traditional SSD. We tell you all the details on this PC for gamers, which will begin reaching the market from November.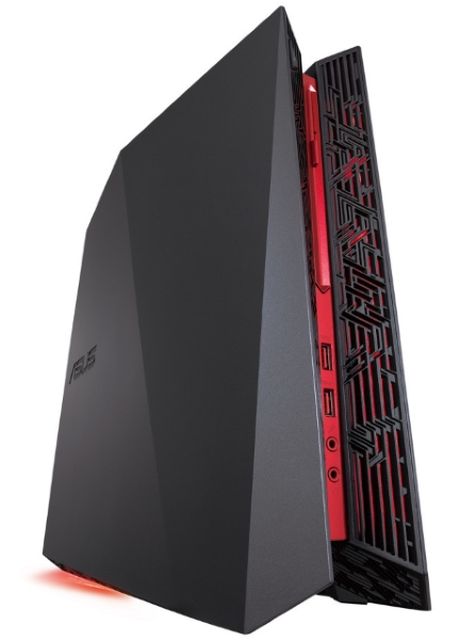 Undoubtedly, the major attraction of the new Asus ROG G20CB is in its compact small form factor. A design concept that until now had not seen in almost a desktop computer dedicated to gaming, because these teams usually opt for larger sizes. But the improvement in the architecture of Intel chips is increasingly allowing you to create versatile designs. The ROG G20CB includes one of the latest processors Intel Core Sky Lake sixth generation (up to Intel Core i7), a generation increasing by 23% the efficiency and performance by 10%. This is combined with a dedicated graphics card, which in the most advanced computer configuration is the NVIDIA GeForce GTX 980 with 4 GB of dedicated memory.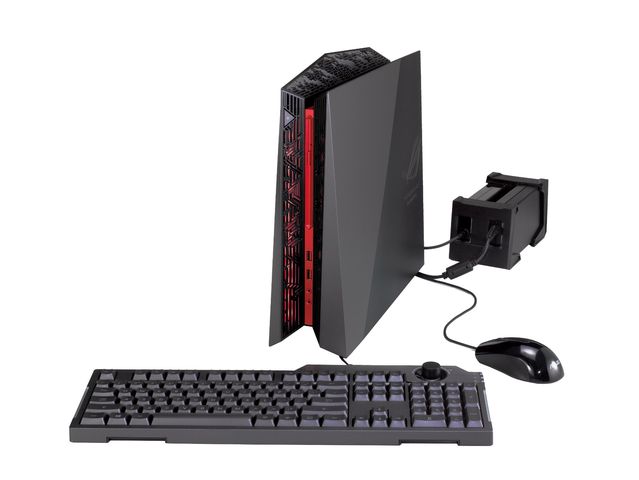 Returning to the field of design, the look of ROG G20CB is breaking with much angled lines and a shape that resembles the appearance of a futuristic console. This could not miss the usual winks to the world of gaming with red lava touches and an internal strip where the main routes are placed team. All in a 9.5 liter chassis that supports deployment in any corner of the room. Another strong point of this computer is in different storage options. Users can opt for a configuration in hard disk format with up to 3TB of space or by memory type SSD with a capacity of 256 GB. But above all, the most interesting architecture is the commitment to a memory SSD M.2 PCIe third generation reaches a yield four times the traditional SSD.
 Alongside these technical features of Asus ROG G20CB also have several specific tools to improve the experience of a game. On the one hand, the system allows control of Aegis II a very intuitive way using CPU and Internet for our games, and also has alerts if the computer overheats. On the other hand, the GameAlive solution is designed to facilitate us to record our games and share them with friends via social networks. The Asus ROG C30CB hit the market from next November.
Asus announced Rog G20CB compact gaming PC with Intel Skylake Core I7
updated:
September 12, 2015
author: