The company Alcatel has surprised the IFA event in Berlin consumer electronics with a new smart watch. A curious device that draws attention both in form and content, but away from the functionalities of other watches on the market. First for not having the operating system Android Wear, and secondly by having a limited number of features. Issues such as measure the heartbeat and display notifications basic terminal. Of course, all this on a case reminiscent of the classic Casio G-Shock and making it resistant to water and dust to IP67 certification. Alcatel Onetouch Go Watch is also compatible with both Android phones like iPhone, and its battery can use between two and five days without charge. We discussed in detail below.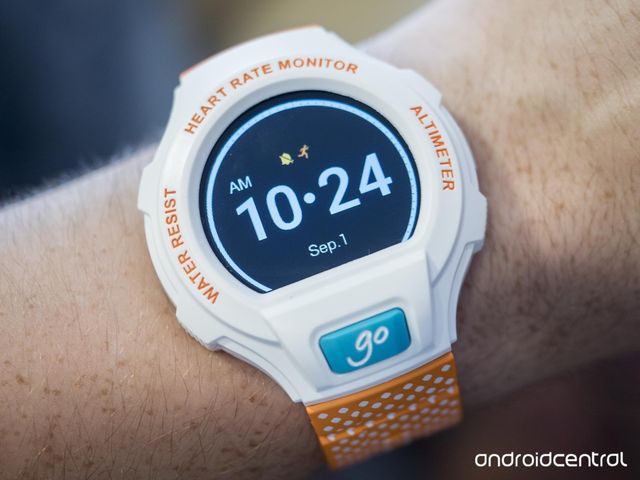 Design and Display
 The Alcatel Onetouch Go Watch is really attractive from the outset. And it breaks with that seen to date on smartwatches, leaving aside the refinement and elegant to be paid to the functional. Its dial is circular, but it is covered with a bulky plastic casing reminiscent of the SUV Casio watches some time. All it designed to house a MicroUSB port with which to charge your battery, in addition to introducing all its functions as heartbeat reader. A curious aspect that focuses on all the sports. Moreover considering its IP67 certification that protects it from dust and water and can be used in any condition as it also offers some resistance to shock. All this in a body with a diameter of 50.5 mm and a thickness of 13 millimeters. His belts have a width of 22 millimeters.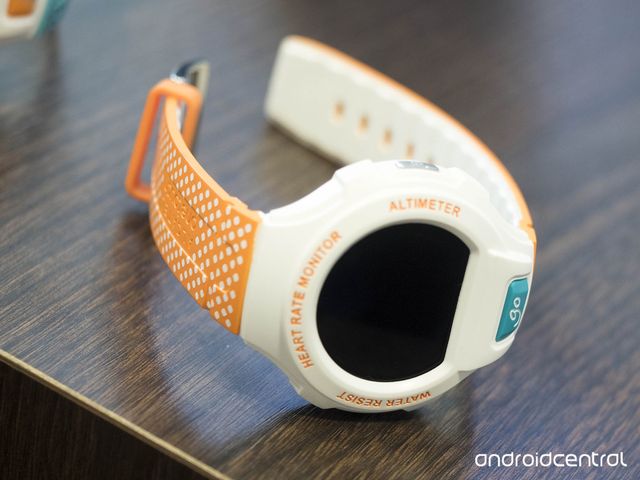 Precisely their belts deserve special mention. Not have some functionality, but by betting on personalization. Thus, following the patterns and designs as seen with mobile Alcatel Onetouch Go Play with the one presented this watch straps are easily interchangeable and can choose from eight different colors. You can also customize the front cover, thus being able to combine both elements to match the style or taste of the user.
 Regarding the screen, we must talk of an IPS panel 1.22-inch circular diameter capable of displaying images at a maximum resolution of 240 x 240 pixels. Qualities that give a density of 278 pixels per inch. Data marry other smart watches the market and can display images of a certain quality in your small screen without too much bragging on the visual. Of course, the format is not completely circular; finding an arch at the bottom is hidden from view. What it is known as "flat tire" after its introduction by the Motorola Moto 360.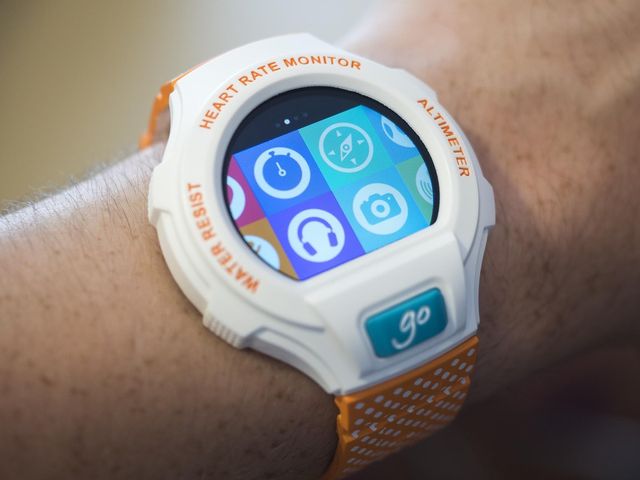 Power and memory
 Under the hood of this Alcatel Onetouch Go Watch we found a STM429 processor, as usual in sports devices and wearables or dress of the company. Enough to move their own proprietary operating system, which no longer has neither Android Wear or Tizen not Watch OS. Of course, the processing power that has this chip is unknown, although it is expected that dedicated to its own operating system, is efficient and effective. Which accompanies this processor to perform the functions that are loaded this Go Watch, or if there is a storage space for data memory does not know.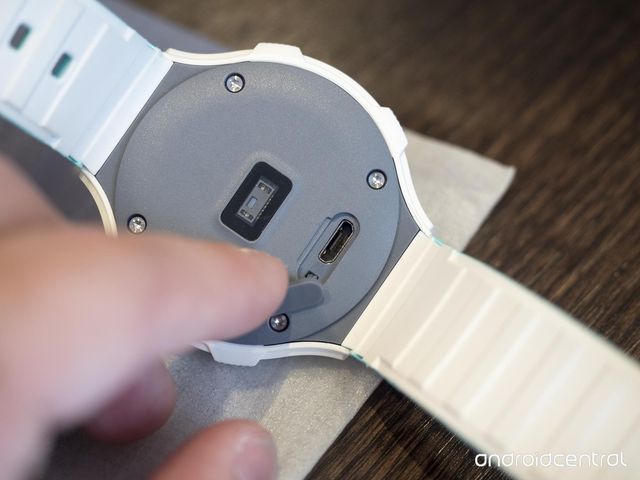 Operating system and applications
 This is one of the points of Alcatel Onetoch Go Watch. On the one hand, has its own operating system offering more dedicated and exclusive, although somewhat more limited than other current market smartwatches. On the other hand, and despite the choice of operating system Alcatel own, have managed to be compatible with iPhone and Android phones, so anyone can use it. Of course, at the time of filing the basic functions are limited to measuring the pulse of the user, telling time, receive notifications about messages, calls and emails, to display the weather forecast, serve as a remote shutter release for camera Phone and serve as a stopwatch. Will have to see if Alcatel continues to develop this platform to introduce new applications and utilities.
 Note the meter function emotions. An application included in this watch to measure different parameters of the user to set their current mood or emotional state. Simply click on the Go button at the bottom (between the belt and the screen) so that the reader is activated heart rate. Also it operated other sensors like motion, trying to grasp the situation, agitation or passing time by the user and establishing a specific mood. Something that can create a diary of emotional states with little rigor, but focused on fun. And this function lets you share the results through social networks or create wallpaper for the watch itself with the resulting graph.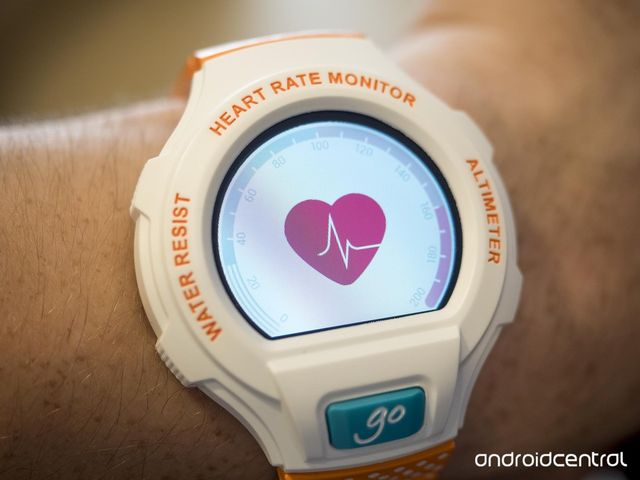 Connectivity and autonomy
 The Alcatel Onetouch Go Watch not surprising in point of connectivity and it depends on a cell to carry out its functions. For that it has connection via Bluetooth 4.0.
 Apart from this, Onetouch Go Watch has a microUSB 2.0 port to recharge your battery and a lot of motion sensors: gyroscope, accelerometer, compass and altimeter. It also has a reader heartbeat and a vibration motor to warn of any new notification.
 Regarding autonomy, this ensures SmartWatch maintain the kind of two to five days without connecting to the mains. It counts with a 225 mAh battery, which can charge one hundred percent in about an hour.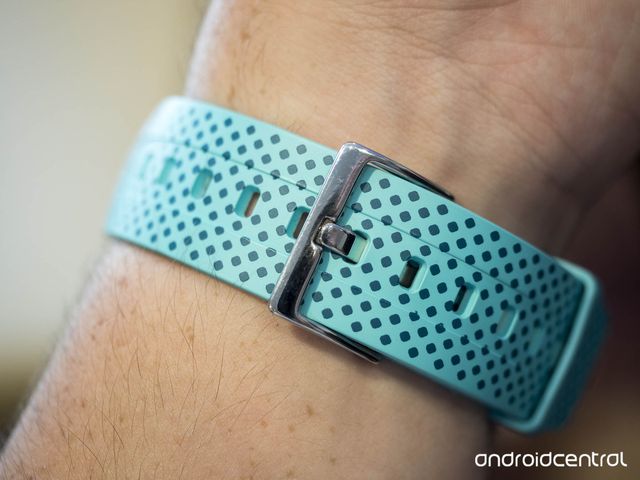 Availability and opinions
 Currently Alcatel has just presented this clever clock unconfirmed date or sale price, although it is thought to have a pretty tight price.
 In short, Alcatel is committed to a clock terrain but pretty limited in functionality. Something that, with his Shock and colorful design seems focused on younger audiences. Alcatel Onetouch Go Watch capable of measuring the user's pulse with a fun but ineffective as to the actual quantification application. Of course, serving as a second screen to get all kinds of notifications they reach the terminal, but from the comfort of your wrist. Also, it notes that your design makes it suitable for sport, resist water, dust and shock.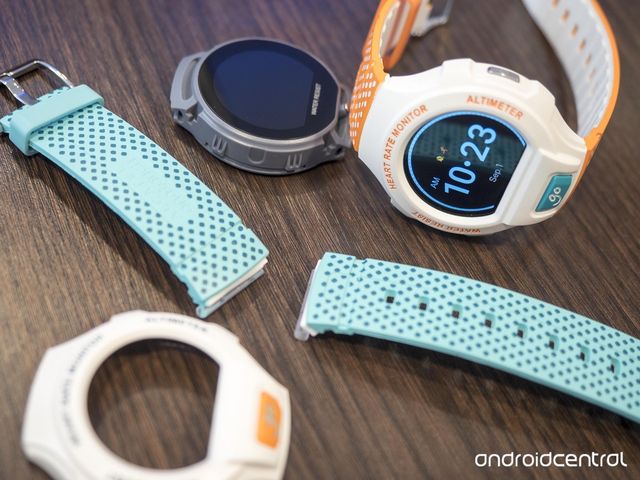 Alcatel Onetouch Go Watch – review
updated:
September 6, 2015
author: