The Acer Liquid Z630 is a mid-range terminal with a very clear commitment: to provide characteristics balanced by a restrained price around 200 euros, but get out of the middle into two features that users consuming. On the one hand, we have a battery of 4,000 milliamps autonomy leading to two days of normal use. On the other, we have a good 8 megapixel front camera to carry out our selfies and have ability to record Full HD video. Other equipment features include 5.5-inch HD panel, Acer numerous applications to improve computer performance or an internal memory of 16 GB. The Acer Liquid Z630 is now available in the market for a price of approximately 200 euros. We have had the opportunity to test this model, we tell you our impressions.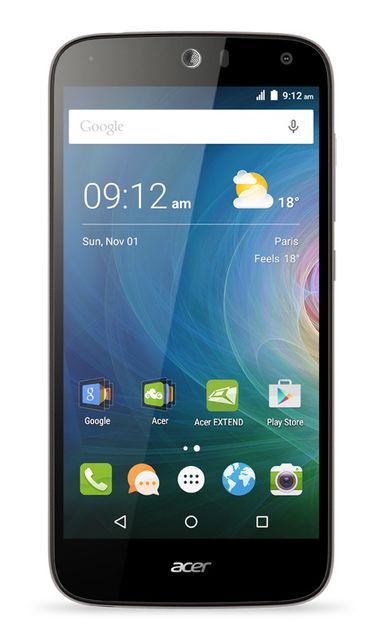 High-capacity battery
 It is strange that we start our review with this paragraph, but this Acer Liquid Z630 is a champion of one of the trends that are being felt in many smartphones midrange and entry in recent months. We talked about the introduction of high-capacity batteries that increase the autonomy of the teams above what we are used to, such as Lenovo Vibe P1. In the case of Liquid Z630, it has strengthened the team's performance on a battery of 4,000 milliamps. In our tests, we were able to overcome the barrier of two days of normal use without problems, which becomes a major draw to clinch this model. In addition, the company has managed to maintain this battery without design is severely impacted. Liquid Z630 has a weight of 165 grams and maintains 8.9 millimeters in thickness. Certainly, competitive figures to handle the device comfortably.
 Following the field of design, this model is available in two different configurations: black and gray. In both cases, we must emphasize the use of a brush drawing in the housing which gives a distinctive touch, despite the use of plastic. By the way, the battery can be changed, a point that will appreciate users who want to renew the life of your device after spending a few months of use. It also generates very good impression lateral silver stripe that house very well with the overall look of Liquid Z630, which follows the line that marked the signing in other devices like the Acer Aspire Switch 10E.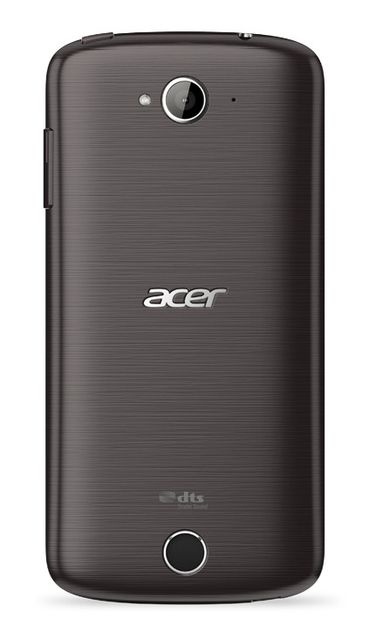 Lights and shadows in the photographic section
 The Acer Liquid Z630 includes a front camera with 8 megapixel resolution that provides good performance when taking our selfies. This lens captures enough light to take good quality pictures even in darker rooms. In addition, beautification mode is intended for us to play with aspects such as smoothness of the contours of the face or lighting to get the perfect shot. It also highlights the ability to record video in 1080p high resolution video stabilizer. But all good impressions leave this camera does not have much continuity in their back goal. The resolution of this camera is 8 megapixels, and has interesting ways as HDR or a way to enhance the colors gourmet meal. However, the results are not very powerful and on more than one occasion our photography has appeared moved slowly produced some movement in the scene.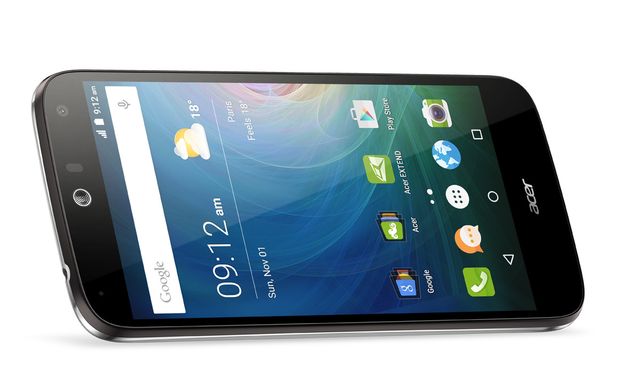 Applications and personalization
 Acer has sought to strengthen the team with numerous apps and characteristics. As usual, that cause has both supporters and detractors of these applications that many see as a hindrance for cleaner use of Android. Personally, some applications and features have found it useful and others have gone through more pain than glory. Among the first, it should be noted first direct access to various apps by figures with fingers. It is an option that we could try and models as Asus ZenFone Selfie, and it is really useful to save time. Basically it consists of finger movements on the screen when this is off. For example, writing a V we can get in a couple of seconds the app calls and writing a C at the camera. In total, this terminal offers four different drawings to access the calls, the camera app to music or simply to unlock the phone. Nevertheless, we would have liked to set up these accesses to open different apps (such as WhatsApp).
 One of the most interesting apps that bring Acer is Acer NAV. It is an alternative to the default browser Google Maps that uses iconic maps GPS TomTom. Its performance falls short of what is expected and we can give much play if we get used to the voice of Google. Also interesting is the app Acer Aid Kit, which offers information on the battery or performance optimizer to release RAM or internal memory. Finally, a rapid evolution of modes with different single views Acer to have all the important apps available to a few clicks or prepare the phone for use by older people or younger of the house is included. Besides these apps, we enjoy the Android 5.1 operating system Lollipop their entire universe of applications at your fingertips.
 As for the power of this terminal, it is committed to a quad-core processor at 1.3 GHz with a RAM of 2 GB. To save the apps, internal memories of 16 GB, which remains at around 9 GB to ignore the space used by the system and preinstalled apps include. If you need more capacity, you can draw on a MicroSD card.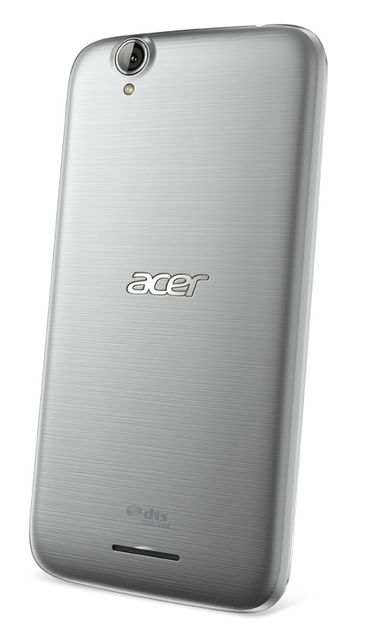 A basic media player
 The Acer Liquid Z630 offers just enough to function as a media player. We are in a good sized screen 5.5 inch HD IPS technology and 1280 x 720 pixels. This resolution is good for browsing and use simple apps but you are missing a little more detail when faced with higher quality games or videos in high resolution. What we do is appreciated is the Zero Air Gap from Acer, designed to reduce reflections of light that disturb the vision on the street or under the impact of a light bulb technology. Interestingly, one of the points that cold have left us in this model is the aspect of sound. I say curiously because this is one of the points that had more teams shone input range and average mark. In this case, the speaker does not offer much power and placing it in the back makes a lot of volume is lost by placing the smartphone on a surface.
 Two SIM slots and restrained price
 Definitely one of the most interesting sections when buying a mobile alternative of a brand is its majority stake to include a dual SIM card slot. Liquid Z630 is no exception, with two slots for MicroSIM cards. In addition, one of the advantages of this terminal is that the slots are independent space to enter the MicroSD card, so we will not have to choose between expanding the memory or have two lines at once. Other connections include support for 4G high-speed networks of up to 150 Mbps, WiFi, Bluetooth 4.0 and GPS. The Acer Liquid Z630 and can be found in the European market for a price of around 200 euros.
Acer Liquid Z630 – review
updated:
October 15, 2015
author: