Taiwan's Acer has always been known to use different operating systems for their mobile phones. So much so, that has several models of computers with Android, but also other teams that work across Windows Phone, Microsoft's operating system. With the opening of the new school year, the company has released a collection of entry-level models, the support platform is Android, but there are two important exceptions. One of them is the Acer Liquid M330, smartphone entry-level series that works through Windows 10. The new version of this platform so opens in catalog Acer. Next, let's take a close look. Here is our depth analysis.
 Design and Display
 Do not seek greatness in the design of the Acer Liquid M330. Given that this is basic range equipment, no wonder it is planted with a rather discrete dimensions (136 x 66.5 x 9.6 mm) and with a maximum weight of 142 grams with battery included. The phone, of course, has a polycarbonate plastic housing makes it very comfortable to grip and hold. This characteristic must be added the fact that the phone has a very suitable rounded edges. The phone will be commercially available in two colors: black and white.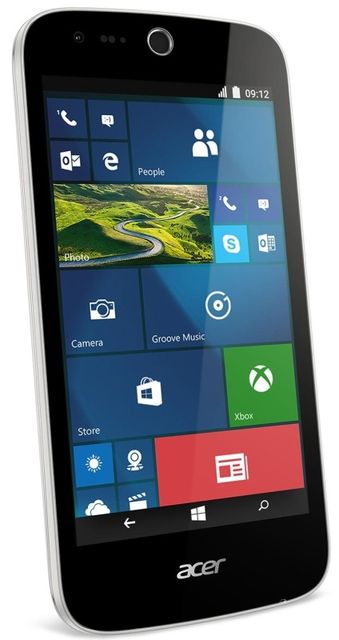 Regarding the screen, we can say that the Acer Liquid M330 has a 4.5-inch main panel, with a discreet 480 x 854 pixels, which results in a density of 218 dots per inch. It is a panel suitable for normal use, but we must not ask too much with playing high-resolution content.
 Camera and Multimedia
 The camera of this device has a simple 5-megapixel sensor that will allow us to take pictures in a fairly basic quality. Luckily, this feature is complemented by a LED flash useful for night scenes or low light catches. This same chamber serves to make videos, although the resolution has not been specified. It also includes a lot of features like face and smile detection, autofocus, geotagging or landscape mode, which enrich certainly catches our photo. With respect to the secondary camera, we should note that includes a 5 megapixel sensor, prepared to selfies and video calls.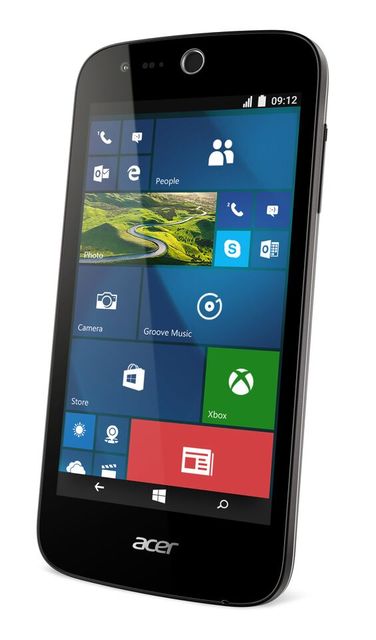 Power and memory
 And now we go to the heart of the terminal. Acer wanted to incorporate this device a Qualcomm MSM8909 Snapdragon 210 processor with quad-core architecture and ability to run at a frequency of 1.1 GHz. The chip combines functions necessarily with a graphics card, which in this case is an Adreno 304, with 1 GB of RAM. We will notice a good performance when executing the most functions, but it should be noted that it is not good to overload the device because it may soon be deficient. The internal memory is 8 GB, so that is also a fair bit. It will be enough to store some content, but soon run short and have to enlarge with external microSD cards.
 Operating system and applications
 The corresponding operating system is one of the most important sections. And it is that as novelty, Acer Liquid M330 is planted as Acer's first smartphone equipped with Windows 10, and cross the last edition of the operating system of Microsoft. In addition to this classic tile-based interface, users enjoy a higher level of customization in the home screen and Tiles. They can also access a new menu setup, a center of action that will ensure the compatibility with Windows 10 PC and the ability to answer messages from notifications. Of course, users can also enter the depths of the Marketplace to download new games and applications to complement and enhance phone features.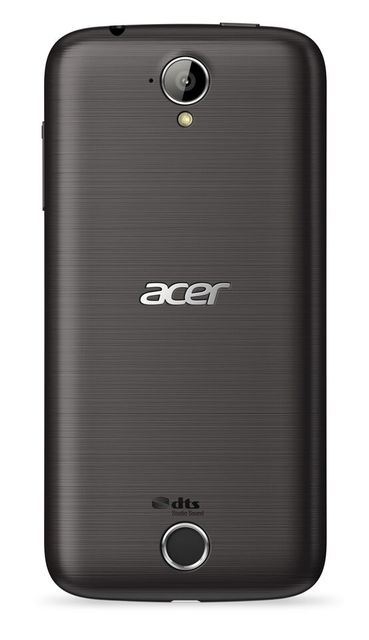 Connectivity
 The Acer Liquid M330 is a well-equipped for telephone connectivity, but do not expect extras. In fact, it only supports 3G networks (and not with 4G / LTE), which will provide a correct transfer and data. Otherwise, we can state that also enjoys classic: WiFi, Bluetooth and GPS connectivity, a must to run certain applications or even to use the device as a GPS navigator dedicated to the car feature. As for external links, we have to talk about the basics: A microUSB input, an output of 3.5 millimeter headphone jack and a slot compatible with SIM cards that come out great to expand the internal memory of the phone.
 Autonomy and availability
 In the area of autonomy, we can say that the Acer Liquid M330 is quite similar to their peers. It has a lithium ion battery with capacity 2,000 milliamps, which could affect a range of a day at full capacity. However, it is noted that this duration could be affected by other factors such as the type of connectivity, functions and utilities active, temperature or wear of the battery.
 Acer plans to publicize this and the other teams from next December. Its retail price will be quite adjusted to the needs of a vast majority of pockets. You can find it by 100 euros, free, although it is possible that operators may offer some interesting discounts.
Acer Liquid M330 – new budget Windows 10 Mobile phone
updated:
September 7, 2015
author: