The Acer Aspire Switch 10 E (SW3-013) has become one of the big surprises of this convertible tablet in 2015. This 10.1-inch notebook emphasizes two points: its versatility to run in different formats and stylish design with up to six different colors: black, gray, blue, aqua, orange and white. All this with the Windows 8.1 platform with Bing to squeeze all the juice and desktop applications including Office 365 Personal for free. Other interesting features are an Intel quad-core Atom processor, a combined memory of 32 GB and 500 GB flash format hard disk format or an HDMI connection. The Acer Aspire Switch 10 E (SW3-013) is now available in the market for a price of 300 euros. We tell you all the details in-depth analysis.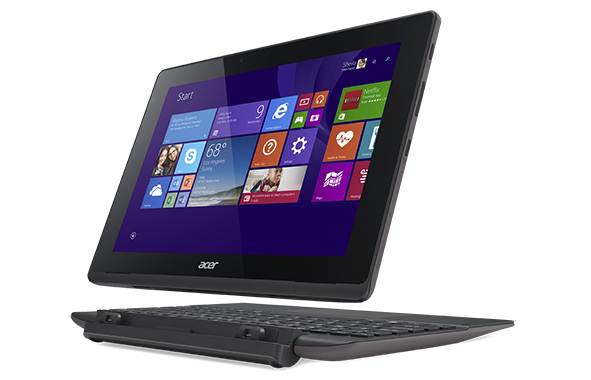 Design and Display
One of the strengths with which comes the new Switch 10 E is its design. Acer has achieved a very attractive finish that favors customization. And it is that users can choose up to six different shades for your computer (black, gray, blue, aqua, orange and white). In addition, drawing shaped fabric of her shell seems very successful, to enhance the feeling that this is a premium machine. The full dimensions of the Aspire Switch 10 E (SW3-013) are placed in the 262 x 180 x 10.95 mm when we have it in tablet form, with a weight of 630 grams. When we hooked up to the keyboard size up to 262 x 180 x 25.77 mm and the weight is in the 1.28 kilos. This is a competitive figure that favor its use in environments such as education or when traveling.
But undoubtedly the highlight of the design is the versatility that allows. For example, we can use this model as a traditional keyboard disengaged tablet or as a laptop when we put the keyboard. In addition, this model also allows us to hook the tablet inversely to enjoy multimedia content more comfortably or to use touch or put it in my store format.
As for the screen, a 10.1-inch IPS panel with a resolution of 1,280 x 800 pixels is used. It is enough resolution to browse and use simple applications, but can be rather short when it comes to viewing movies and videos in high resolution. The use of IPS technology favors some good viewing angles of 178 degrees both horizontally and vertically. Acer has also put his bit with Acer Lumiflex, which regulates the brightness automatically to the impact of sunlight to enhance the playback of content. Furthermore, protection Gorilla Glass panel resistance to shock and scratches is improved.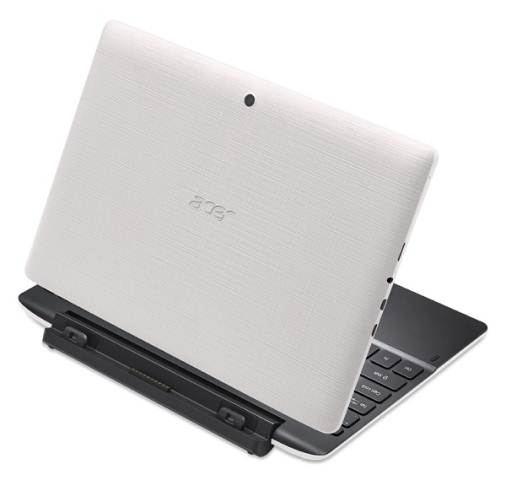 Power and memory
One of the big news that comes with this model is the use of a dual memory system. In the tablet of the flash memory of 32 GB in the operating system it is stored and also improves load times equipment is used. Meanwhile, in the keyboard area a hard disk 500 GB is included to store a large number of applications and personal files. This capability can be completed through a MicroSD memory card. As for the processor, an Intel Atom Z3735F quad core chip with a speed of 1.33 GHz is integrated core. This power can be up to 1.83 GHz in times of increased energy demand. Next to processor RAM 2 GB integrated. This value is sufficient for normal use but can sometimes be rather short if we are used to working with many tabs open at once.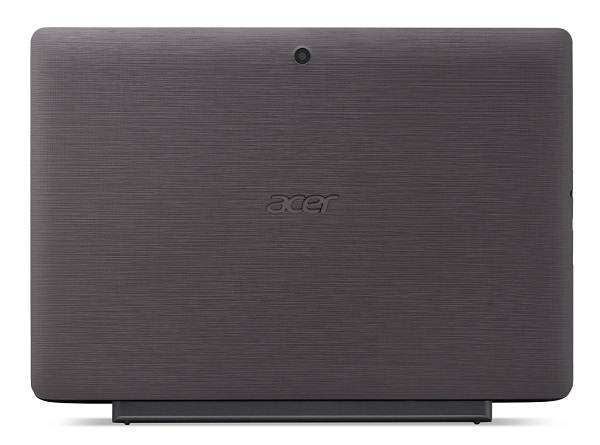 Operating system and applications
In the bowels of this team the Windows 8.1 version of Bing integrates 32-bit. This special version of the Microsoft platform has the peculiarity that Bing is the default search engine when doing Internet searches. However, this is a feature that the user can change at any time. Moreover, we can enjoy all supported desktop applications and Microsoft applications store. But surely the great challenge of this version is that it includes a free version of Office 365Personal. An excellent opportunity to create your documents and spreadsheets, which enhances the appeal of this equipment in the vicinity of schools and universities. Acer has also sought to highlight Acer Switch Lock solution to protect data on the hard disk drive at the keyboard in case we lose or stolen.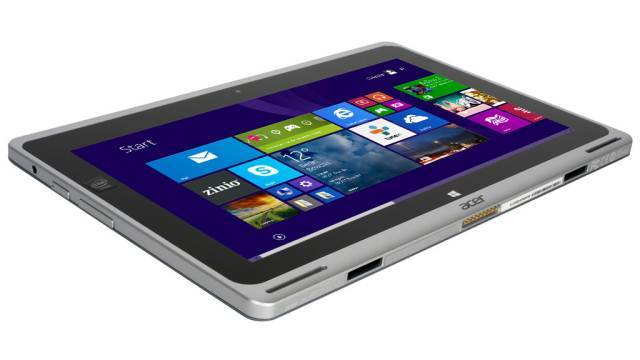 Multimedia and connections
In the field of connections we find what is perhaps one of the big flaws that can be put to this model. The absence of a USB 3.0 high-speed port. Instead, we have a full USB 2.0 port on the keyboard and a microUSB 2.0 port on the tablet. Another physical connection is a mini HDMI port to connect this model to a TV or monitor and transmit high quality contents. As for wireless connections, including connecting to the Internet WiFi and Bluetooth 4.0 for synchronization with compatible equipment. In the multimedia section, we must highlight the use of a dual camera both in the front of the tablet and in the rear. In both cases, the resolution is 2 megapixels and also records video in 720p quality.
Autonomy, price and reviews
Another of the strengths of Acer Aspire Switch 10 E is its autonomy, which reaches a maximum of 12 hours when we use it in full format. This device is already available in Europe at a competitive price of 300 euros. In short, a very mature and versatile proposal complies with expected from a team like this. Among the points that we liked most is the long range, the attractive design and the inclusion of a traditional hard drive with 500 GB capacity. This team just leaves some doubt about the lack of a USB 3.0 port, but otherwise this is a very interesting for users who are looking computer for an affordable model with Windows 8.
Acer Aspire Switch 10 E – review
updated:
June 8, 2015
author: