The Chinese company Gionee is not well-known brand in the Western world, although in recent years, the manufacturer is trying to produce quite interesting smartphones. At MWC 2016 the company introduced a new smartphone Gionee S8. Nice, neat and stylish – all about new device.
Design
If we look at design, the smartphone Gionee S8 has copied a little here, a little there, and as a result before us an unusual smartphone. The body is made of aluminum, the protective glass Gorilla Glass 4, 2.5D effect – many Chinese smartphones in 2015 offering these features.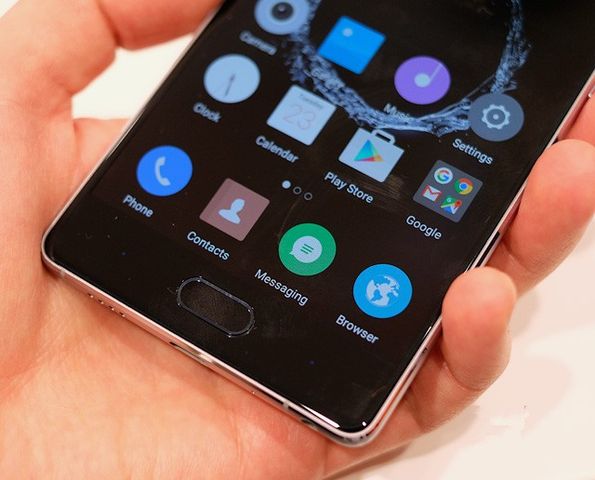 In my opinion, the manufacturer was able to gather all the best parts.
The main disadvantage is dimensions, especially the height of the body. Вespite the fact that Gionee S8 has 5.5-inch screen,  smartphone looks much larger than LG G4.  On the other hand, smartphone is very thin (only 7 mm).
Screen
Gionee S8 uses AMOLED-matrix with a resolution of 1920×1080 pixels. Smartphone has a good viewing angle and good brightness reserve. Gionee S8 has an interesting innovation – support pressure sensitivity. However, the technology is only used for few basic applications, so we cannot talk about any revolution.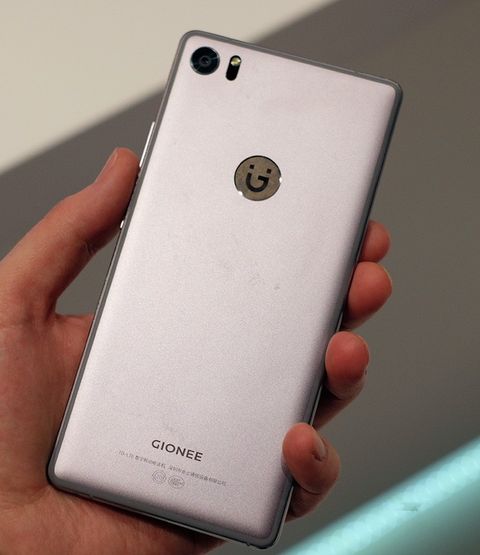 Below the display is a hardware key with fingerprint reader. You can see the circle on the back of smartphone, which is just a decorative ornament with company logo.
Specifications
The device is equipped with a port USB Type-C, as well as some other Chinese smartphones in the end of 2015 and beginning of 2016.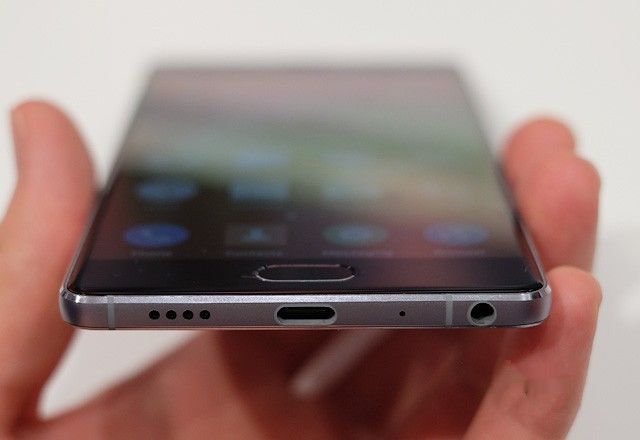 Smartphone Gionee S8 is based on Mediatek Helio P10 platform, equipped with 4GB of RAM and 64GB of built-in memory, as well as a slot for microSD memory card, combined with a compartment for SIM-card. In terms of "hardware" smartphone is almost identical to many important flagships of other manufacturers, although Gionee positioning its smartphone as "fashionable and stylish phone."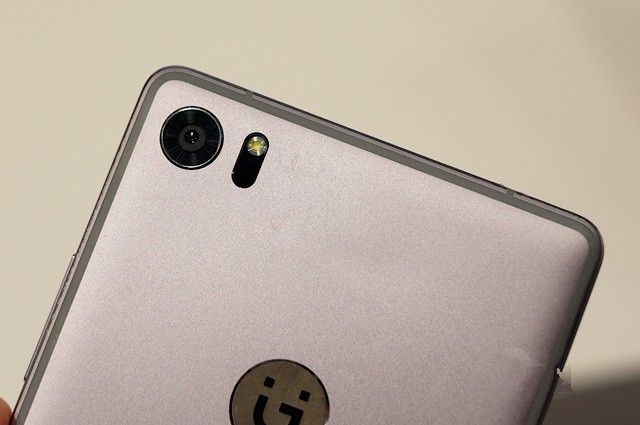 Resolution main camera is 16 megapixel and aperture is f/1.8. Camera has a phase and laser auto-focus, dual LED flash. The front camera of 8-MP. In theory, Gionee S8 should produce a very high-quality photos, but in practice the Chinese manufacturers are not as good as Samsung, LG and Apple.
Interface Gionee S8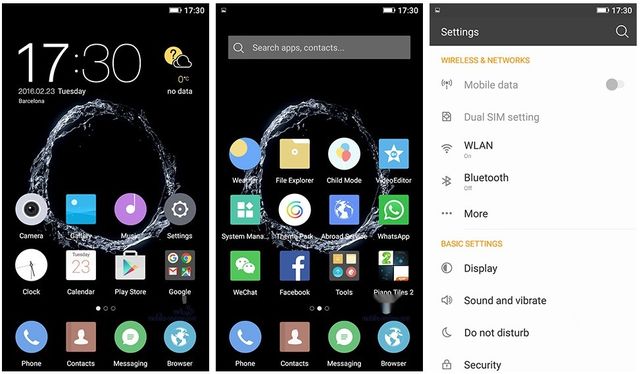 Gionee S8 works on Android 6.0 OS with preinstalled proprietary interface Amigo. The shell is typical for Chinese brands, but Gionee has rather simplistic interface. There is no application menu (just like everyone else), but, for example, there are no control buttons or settings in the curtain notifications. If you pull the curtain on the top you will see time and date of notification, without switches, wireless interfaces, brightness settings and other. Nothing at all.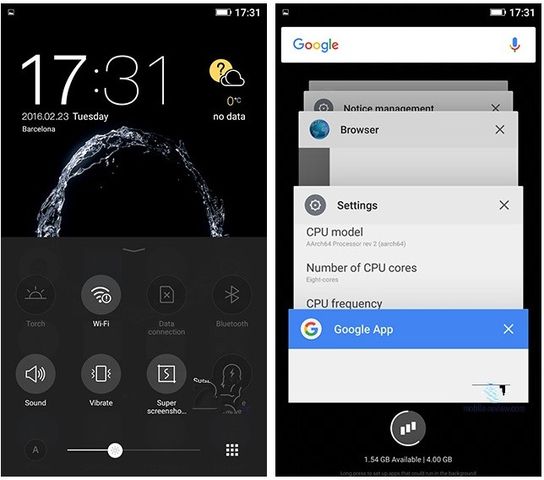 Price Gionee S8

The most interesting thing is the price Gionee S8. When we ask how many Gionee S8 will cost in China, the company did not answer, saying only the price for Europe (without naming specific countries). In Europe, smartphone Gionee S8 will be priced at 450 euros.
Gionee positioning its new smartphone at the level of the middle segment models from main manufacturers such as Samsung. We cannot say that the price Gionee S8 is very high.
Review Gionee S8: smartphone middle class with specifications of flagship
updated:
February 24, 2016
author: