Oppo is preparing to launch a smartphone duo. The R7 will be unveiled on May 20 and there is a good chance for it to be accompanied by R7 Plus. A version with a larger screen, but not only to believe GFXBench.
 He will not have to wait long to find out what exactly encloses the R7 Plus. Discovery in the morning through two commercials on the run, the declination to the big screen of the future mid-range Oppo already has been spotted in the GFXBench database with almost complete data sheet. And other changes have obviously been made during the transformation.
 But start with the most obvious. This is of course screen. As mentioned above, it is larger. That of R7 is expected with a diagonal of 5 inches. That the R7 Plus, with a diagonal of 5.9 inches. The definition however remains the same, ie 1920 x 1080 pixels. Then comes the chipset. It would be this time either of MediaTek MT6752, but a faster MT6795M clocked at 1.9GHz coupled with a GPU PowerVR Rogue G6200. No change from the side of the RAM. 3GB would always provide.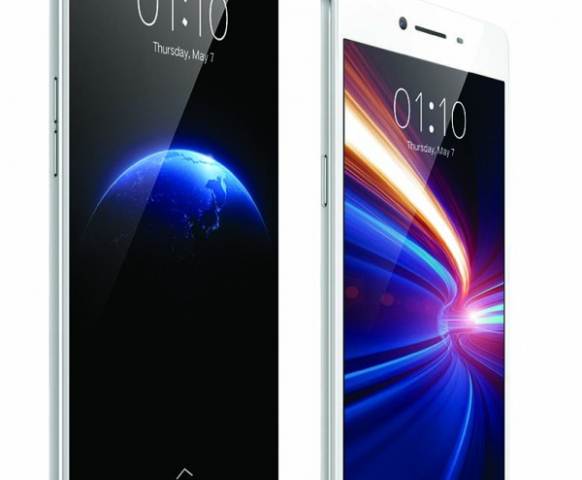 For storage, however, the capacity would be twofold: 32 GB. The main camera has not been spared either even though we are rather skeptical about the data recorded by the benchmark. Its resolution would amount to 7 megapixels. Understand 8 with the usual error margin, which is still low compared with the expected 13 megapixel R7 but, as mentioned, is rarely reliable GFXBench for the picture. The same resolution is given to the front camera, which corresponds at least to that of R7.
 Another difference also appears in software. Android is here identified in its version of 5.0 Lollipop while TENAA indicated that the small model ran under KitKat. It was certainly a prototype. It would be surprising if both are not delivered with the latest version of the Google OS. Finally, remember that the images appeared in the morning also showed that R7 Plus was equipped with a fingerprint reader on the back, which obviously does not appear on GFXBench.
 R7 and R7 Plus will surely be unveiled simultaneously at the event on 20 May. We obviously hope Oppo confirm this information and, above all, he will tell us more about the release of these two smartphones in China but also outside. The R5 is available in Europe, it should be the same for at least R7.
Oppo R7 – larger screen and faster chipset for declination Plus?
updated:
May 11, 2015
author: