ZTE could soon launch two new smartphones: the Nubia Z9 Max Elite and Nubia Z9 Mini Elite. Terminal changes few, but important.
 Whenever ZTE launches new model in its range Nubia, we said we would like to see the product on the European market. Unfortunately, this is not the case, and that feeling has been felt even when we could take over the ZTE Nubia Z9 last September. It must be said that the model is quite impressive, with a borderless screen and characteristics equivalent to those of high-end market: Qualcomm Snapdragon 810 with 3GB or 4GB of RAM, a 5.2 inch screen with Full HD (1080p), Android 5.0 Lollipop with a custom interface, a main camera of 16 megapixel front camera of 8 megapixels, a battery of 2900 mAh, of 4G LTE … And there are two other variations: Max and Mini.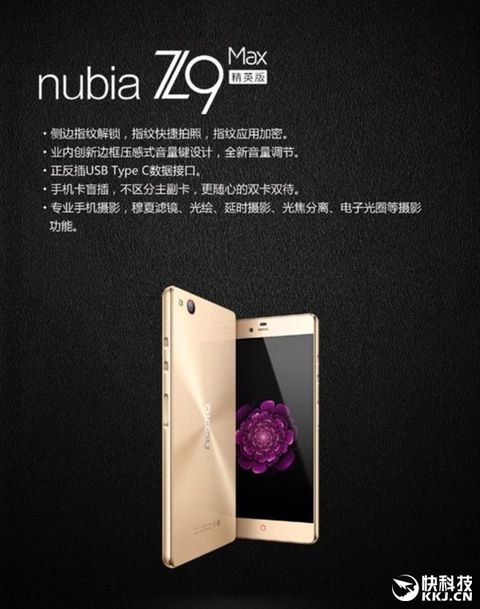 But this configuration clearly not enough to ZTE, which has decided to restore momentum to its range with two new models. First visual appeared on the Chinese media, and we learn that these devices meet the much too long names ZTE Nubia Z9 Max Elite and ZTE Nubia Z9 Mini Elite. And there are only two changes from the side of the data sheet of Max Elite. Indeed, the mobile maintains the same technical configuration, but it embeds a fingerprint sensor on the ignition button and a USB Type-C.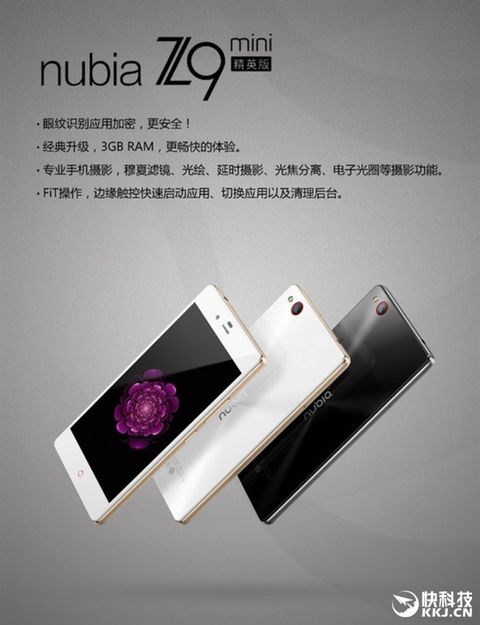 For the Mini Elite, the changes are the same, except that the "small" smartphone also increased from 2 to 3 GB of RAM. It is expected that the two terminals to be presented soon in China, but again, there are only slim chances of seeing the outside of the high-tech lounges … and sites specializing in the import.
Nubia Z9 Max Elite and Nubia Z9 Mini Elite – new versions of ZTE
updated:
October 20, 2015
author: