As he presented the S7 at Mobile World Congress, the Chinese manufacturer Gionee could return soon with a successor to the E7 presented his inordinately multimedia smartphone during winter 2013. Attention, it will hurt the eyes.
 After the record for most smartphone officially maintained throughout 2014 before losing the crown against his compatriot Vivo, Gionee now attack to another record, that of the highest resolution screen. This is a reminder, held by Samsung Galaxy S5 LTE-A and Galaxy S6 / S6 Edge. Korean giant indeed offers slabs of 5.1 inches with a resolution Quad HD or a resolution of 577 pixels per inch.
 A resolution greater than 600 pixels per inch
 However, a fact sheet recently landed in GFXBench database shows a Quad HD smartphone with a 4.6 inch screen only (the approximate size of the screen of the iPhone 6). Is a resolution of 638 pixels per inch. This is almost twice the resolution Retina Display from Apple. The smartphone that integrates such a screen is referred to as the Gionee GN9008.
 This serial number naturally reminds us of the GN9000 and GN9005, known as their respective trade name Elifa S5.5 and Elifa S5.1. These are the two smartphones that have broken records finesse in 2014. However, the technical specifications of these two mobile not suggested that it would be excellent multimedia platform. However, the Elifa E series, she, fits this definition. The E7 was equipped with a Full HD display and a Snapdragon 800, a good configuration to its launch in late 2013.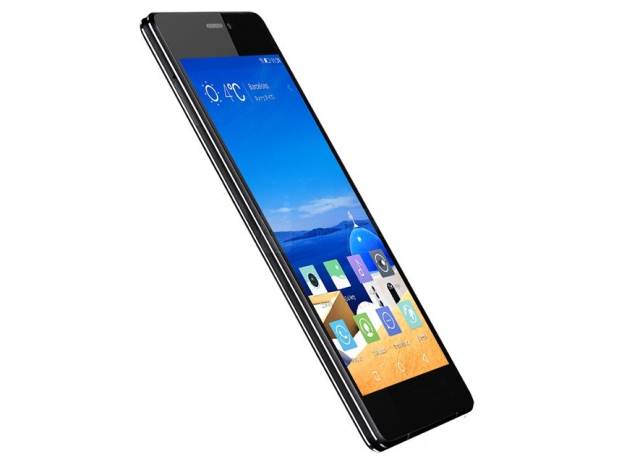 An ambitious technical sheet
 And this future Gionee seems to do just pride to technical power. Besides the qHD screen of 4.6 inches, GFXBench note the presence of a MediaTek MT6795 chipset clocked at 1.9GHz and supported by a GPU PowerVR Rogue G6200. The set is backed by 3GB of RAM, 32GB of internal storage and two image sensors especially compatible 4K video, both front and rear. The main camera has a resolution 20 megapixels, while the camera offers 8 megapixels. WiFi, NFC, Bluetooth, GPS, a single SIM card port and Android Lollipop (certainly as a basis for the ROM Amigo OS) complete the form.
 It seems to us clear that this data sheet responds well to portable media such as a successor to the E7, not a successor to S7, which was released early last month at Mobile World Congress. However, it will wait to get to the bottom.
Manufacturer Gionee has a record result display PPI
updated:
April 25, 2015
author: