This is a test that does not do well to the last high-end smartphone from HTC. The very serious site DxOMark this time has sifted through the camera of the HTC One M9 which received an overall score of 69, placing it only 22nd in the ranking of the best smartphones on the market, far behind many competitors.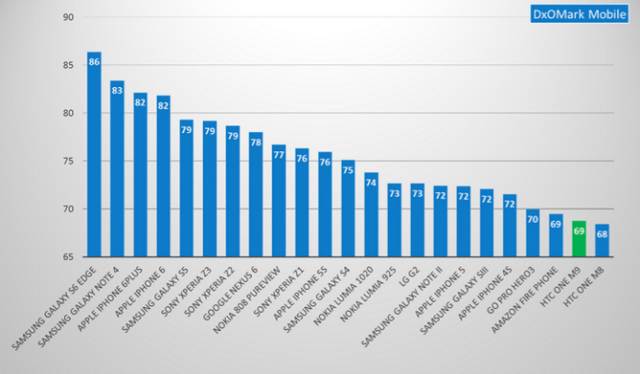 In this ranking, the Galaxy S6 Edge holding the top of the poster with an overall score of 86, before the Galaxy Note 4 and iPhone 6 Plus. Finishing behind is not necessarily a poor quality pledge, but when looking at the rankings, we see that the HTC One M9 ends behind much older products, like the Galaxy S3 or iPhone 4S who celebrated their 3 years. The only consolation for the M9 is that its score is one point higher than the M8.
 This may seem excessive to some, but DxOMark explains that note highlighting the strengths and weaknesses of the sensor One M9 end of the test. In the positives, is highlighted the good record photos and videos when light is optimal, in color and autofocus.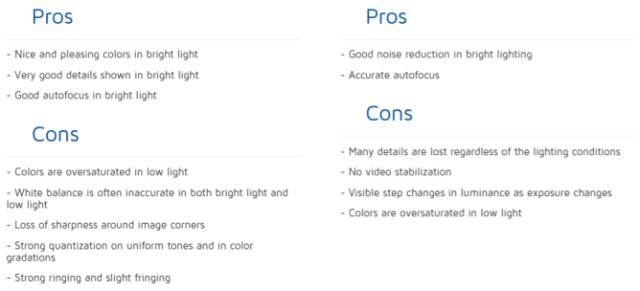 The defects are much more numerous with white balance that is false, regardless of the light conditions, a lack of sharpness in the corners of the image, saturated colors in low light, lack of comprehensive details of the sensor or no video stabilization. Weaknesses that reach those we noted during our test HTC One M9, where the camera was really disappointed.
 As many faults as many of its competitors do not have and that lower the overall grade of the One M9 camera. Some of these problems could be solved by a software update, hoping that HTC do the necessary. If you have a HTC One M9, tell us what you think of the quality of the photo sensor. The complete test DxOMark is there.
HTC One M9 – camera 22nd ranked by DxOMark
updated:
May 25, 2015
author: