Xiaomi could soon formalize the arrival of a flip phone in the mobile market. The product is listed on the website of the TENAA.
 While recent smartphones are becoming larger, more and more purposes, and increasingly powerful, some manufacturers are trying to offer completely different products. This is for example the case of Samsung or LG, offering clamshell smartphones, almost like it was in there about ten years. Unlike today they are more efficient, but really aimed at a niche market.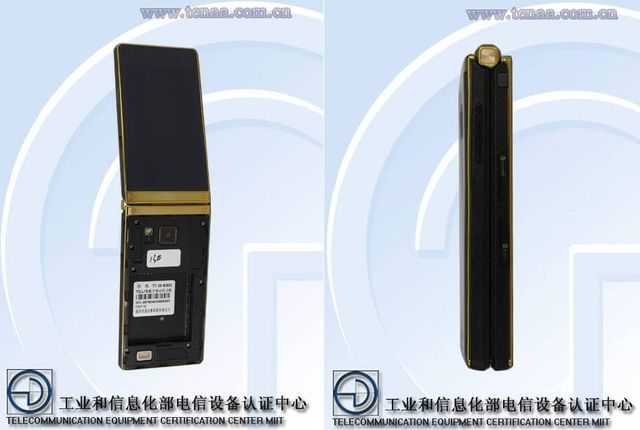 This time it is a Chinese manufacturer who wishes to address this segment. Indeed, a clamshell smartphone Xiaomi signed recently appeared on the website of the TENAA, a telecommunications certification body. According to the information given, the terminal features a 3.97-inch screen with a resolution of 480 x 800 pixels, a quad-core 1.4GHz processor, an internal storage space of 16 GB with the possibility of add a microSD card, a back camera of 8 megapixels and a front camera of 2 megapixels. The product would be installed Android 4.4.4 KitKat and would be compatible 4G. Only information regarding RAM's a bit strange since it is indicated that the mobile has 8GB, something that seems absolutely improbable.
 According to the visuals provided by TENAA the Xiaomi smartphone seems to have two screens, thus suggesting that it can be used both as a modern smartphone and as a flip phone. The mobile is not in finesse, since its dimensions are 121.4 × 63.2 × 18.3 mm and weighs 190 grams. The product appears at all much more interesting than the LG Wine Smart, which is certainly part of our disappointments of the year, and which ignores a second screen to quickly view notifications received.
Flip phone from Xiaomi gets certified on TENAA
updated:
September 28, 2015
author: