Acer has decided to expand its family of computers all in one Acer Aspire Z3-710 two configurations including starting the operating system Windows 10. The new operating system returns to the origins with the start menu and the desktop in the center of our PC use. These models feature a Full HD touch panel with a resolution of 1,980 x 1,020 pixels and size of 23.8 inch, Intel Core i3 or Intel Core i5, RAM up to 8 GB and 1TB of internal space via a disk Traditional hard. All with a sleek, slim design that house very well with any desktop. We tell you all the details on these models.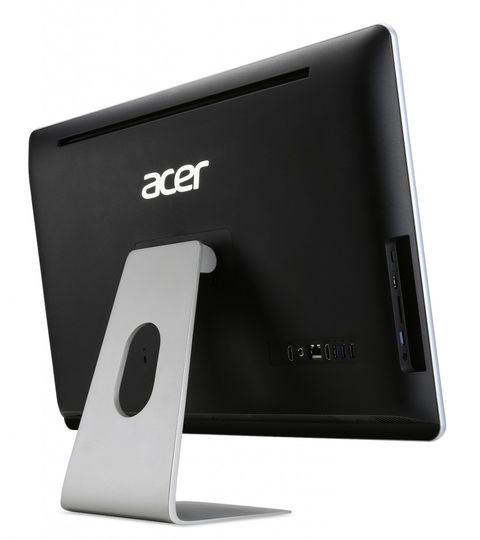 The Acer Aspire Z3-710 has a 23.8 inch screen with full HD resolution of 1,920 x 1,080 pixels. It is a level enough to enjoy games or movies detail. In addition, the Taiwanese company has incorporated the touch functionality with up to 10 pressure points to exploit the full potential of the operating system Windows 10. Indeed, the inclusion of departure of this platform is one of the most important attractions of the new Acer PC. The system use Microsoft focuses on the desktop and in the Start menu recovered, but also incorporates several features of Windows 8 themselves as icons in the form of bricks or a specific view mode for tablets. In addition, the Cortana voice assistant found in Windows Phone is also included.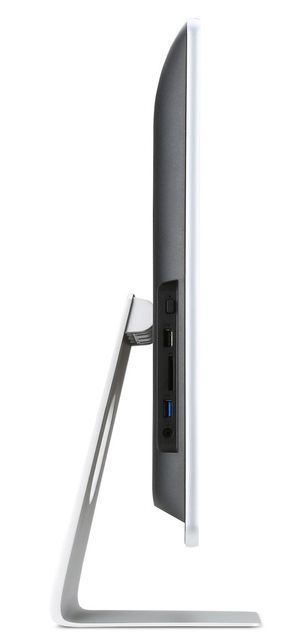 The most basic configuration is deployed incorporates an Intel Core i3-4170T processor with two cores and a power of 3.7 GHz per core. Thanks to the integrated technologies of American company can work with four processing threads at the same time. This chip is combined with a 6 GB RAM. The most advanced configuration features an Intel Core i5-4590T processor with four cores and a power of 2 GHz. This power can be up to 3 GHz in the times when we need increased performance. In both cases, it has opted for 1TB storage as a hard disk to store disk games and multimedia files.
Here you could not miss the inclusion of a DVD recorder to use optical drives. We also have dual microphones to capture good voice and videoconferencing applications with the wizard itself Cortana and speakers for movies and games. Within the field of connections this device includes five USB ports, two of them with the USB 3.0 protocol. This technology tenfold transfer rates of the traditional USB. Another useful connection is the HDMI port to connect the computer to another external device such as a console. To navigate we can connect the Acer Aspire Z3-710 via Ethernet cable or AC WiFi connectivity. This technology allows you to connect to your computer simultaneously both the bandwidth of 2.4 GHz and the bandwidth of 5 GHz, which greatly improves network stability and speed of connection.
Acer has updated its line of Aspire Z3-710 with Windows 10
updated:
August 25, 2015
author: