Nowadays only a very lazy manufacturer does not release Mini versions of their smartphones. Why are they doing that? It is a reliable way to attract an audience and earn money without doing anything special. For example, ZTE released its flagship called Nubia Z11. The smartphone is very good, however, it is quite expensive. The Chinese manufacturer is monitoring the situation on the market, therefore, decided to release a cheaper model of smartphone for people who have a smaller budget. New smartphone called ZTE Nubia Z11 Mini. Note that the Mini model does not mean that it is smaller, since it is still a powerful smartphone with huge display.
We decided to look closely at ZTE Nubia Z11 Mini and tell you about all its advantages and disadvantages.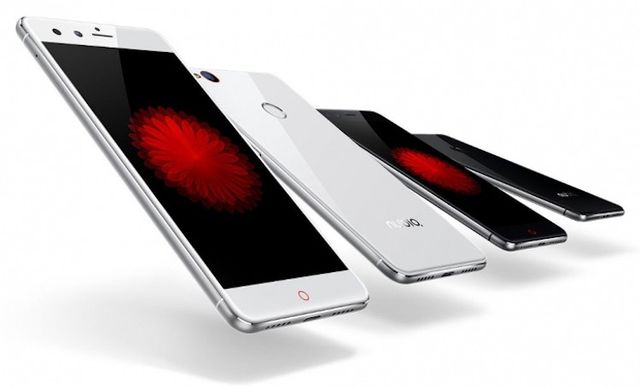 Specifications ZTE Nubia Z11 Mini
For the basis of the performance of smartphone was taken Qualcomm processor called Snapdragon 617. Please note that the processor is new and there are no smartphones on the market with this chip. Snapdragon 617 consist of eight cores and built on 64-bit architecture. The processor performance supported 3GB of RAM. Currently, it is a standard amount of RAM for smartphones. It is a little more than necessary, but your smartphone will be relevant a few years. Internal Memory of smartphone is 64 GB and other configuration options are not expected. At the same time ZTE Nubia Z11 Mini has no slot for memory cards.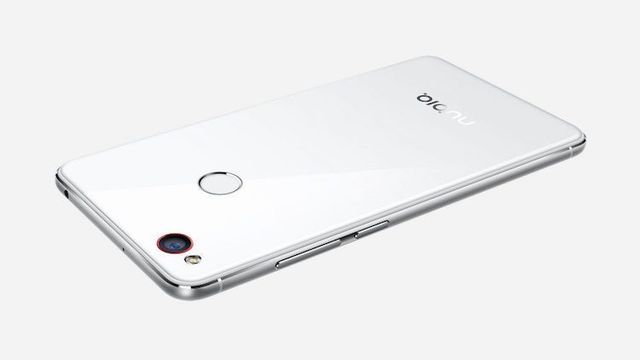 Design ZTE Nubia Z11 Mini
The manufacturer decided not to invent anything new and use a standard design. The front panel of ZTE Nubia Z11 Mini has a minimum number of elements. Here you can find display, touch key Home, speaker and camera with a set of sensors. As for the back side, company allows you to select the material of which the panel is made. You can choose the texture of wood, matte gray color and so on. Also there is a fingerprint sensor on the back panel.
Bonuses ZTE Nubia Z11 Mini
Despite the fact that smartphone has a prefix Mini, its display diagonal is 5 inches. This is quite a great diagonal with a resolution of 1920×1080 pixels. The matrix is ​​based on IPS technology with all its advantages. Also we like the main camera on the smartphone ZTE Nubia Z11 Mini that has 16 megapixel Sony IMX298 optics. The camera perfectly takes photos even when lighting is poor. It has a phase detection autofocus and a variety of software settings. The front facing camera is 8 megapixels boasts optics with 80-degree coverage.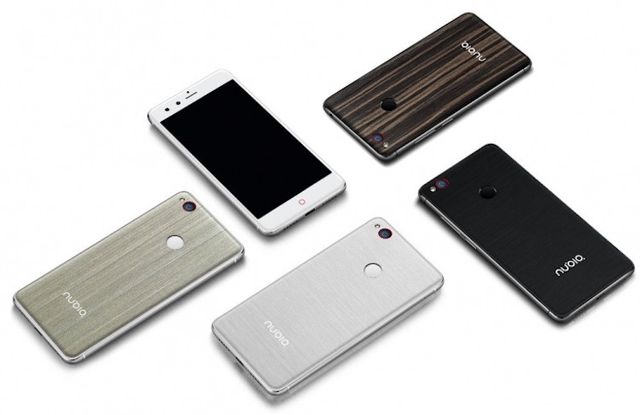 Result
With all the benefits of a smartphone ZTE Nubia Z11 Mini, it costs only $ 230. Just imagine – a smartphone with eight cores, 3 GB of RAM, a large screen and Full HD resolution, an excellent camera and even a fingerprint sensor, and its price is three times lower than the new flagship from Apple. Of course, we are not going to compare ZTE Nubia Z11 Mini and iPhone 6S, but ZTE is already fairly well-known manufacturer and if you need something cool, we've found you a good smartphone.
Review ZTE Nubia Z11 Mini: Chinese concept of Mini
updated:
May 3, 2016
author: