The Galaxy Beam has not long been on the Samsung catalog but another manufacturer seems to believe that smartphones with integrated pico projector still have a chance. It is obviously Chinese. This is Oukitel with the U7 Pro.
 Smartphones have evolved in recent years and integrated diverse and varied technologies, with more or less success. If the fingerprint reader has quickly become a must-have and the screen with pressure sensors seems to follow the same voice, others have a small foray into the mobile phone market, as pico projector. Remember the Samsung Galaxy Beam? Probably not, but the following may help you to recover the memory!
 Oukitel is a Chinese manufacturer that often manages to stand out thanks to smartphones that come out a bit unconventional. And it will be clearly the case of neighbor, the U7 Pro. It has not yet been formally presented, but the manufacturer has already communicated on its main peculiarity to believe PhoneArena. This will be an integrated pico projector. This is just a small projector for viewing its contents in great on a white screen, or failing that, a white wall.
 This is probably what gave its name to the smartphone. Pro may be perceived as shrinking projector or professional context which are often associated with the pico projectors. It is in practical effect for impromptu meetings. That of U7 Pro will be able to project images in 1280 x 720 pixels at 50 lumens. It's much better than what was proposed in the Galaxy Beam 2, stuck at 480 x 800 and 15 lumens. The location of the component is the same: on the upper edge of the mobile.
 For the rest, it will unfortunately wait. No release date was provided and with the mania of organizing communication campaigns that have endless Chinese automakers, it is not necessarily for now but here even a little visual to make you a better idea in the meantime.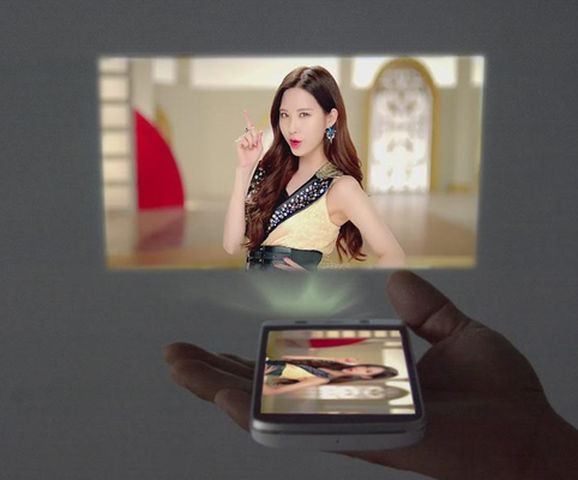 Oukitel U7 Pro – smartphone with integrated pico projector
updated:
October 28, 2015
author: