Company LiteON, after several years of OEM-cooperation with Plextor and output for PC assemblers, finally decided to try his hand and present their own retail line of SSD-drives flash memory.
According to Expreview, for retail buyers Lite-On Zeta SSD will be available in three versions capacity: 128 GB (code name: LCH-128V2S), 256GB (LCH-256V2S) and 512 GB (LCH-512V2S). It is equipped with 128-512 MB of DDR3 memory buffer and provide performance up to 83500/80000 IOPS (read / write), and are characterized by maximum speed sequential read and write equal to 520 Mb / s and 150-430 MB / s, respectively. Also declared support TRIM command, and 256-bit hardware AES-encryption .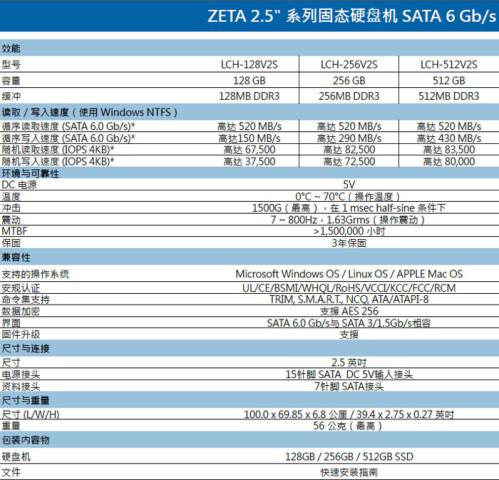 However unprepared mentally, but this subject enthusiastic user expects something of a shock: the basis of Zeta SSD will lie not familiar platform Marvell combined with flash memory Toshiba, way Lite-On and Plextor blyudut loyalty for a long time, and … Silicon Motion and its SM2246EN controller in conjunction with the 16-nm MLC NAND production, another surprise, Hynix . Recall that Hynix memory rarely comes across in retail SSD-drives.
Let's hope that the Lite-On will adopt is not one of the ready reference design firmware, and, relying on past experience, to develop their own, with the appropriate firmware and related software. And we will not wait another clone like PNY Optima, Corsair Force LX or Kingmax SME32 Xvalue.
According to yet unofficial information, the value of new products will be 439, 799 and 1,599 yuan (71 $, 129 $ and 258 $) depending on the amount, which is cheaper than the corresponding modification Plextor M6S. Unknown and what will the Zeta SSD officially available outside the markets of China and Japan.
Lite-On is preparing to release budget Zeta SSD
updated:
December 16, 2014
author: