Huawei is preparing to launch the Huawei P9, its newest high-end smartphone. The device presented to the world only at the beginning of next year, given that his predecessor is still quite successful in the markets where it is present, there is no much sense to cannibalize its sales with a newer model.
 Now new information about the upcoming Chinese flagship were revealed, indicating that the unit has everything to compete with numerous other smartphones from major manufacturers for high performance market, in addition to having some interesting differences. According to what has been provided by the gateway mobile Dad, Huawei P9 aluminum have a structure similar to P8, but with some elements inherited from the recent Honor 7i as the fingerprint reader on the side.
 In addition, it would have the brand new Kirin 950 chipset eight cores manufactured on a 16nm FinFET process, with eight cores and clock up to 2.4GHz, which should provide a very interesting performance, especially considering the gain of the four most potent nuclei Cortex-A72 architecture, these being much more efficient than Cortex-A57 provided in its predecessor.
 We must remember that the Kirin 950 was responsible for running over the Exynos 7420 in benchmark tests, which means that users of the new Huawei P9 should not have any problems in terms of performance. As we have no real tests, you cannot testify how the device will fare in relation to daily needs.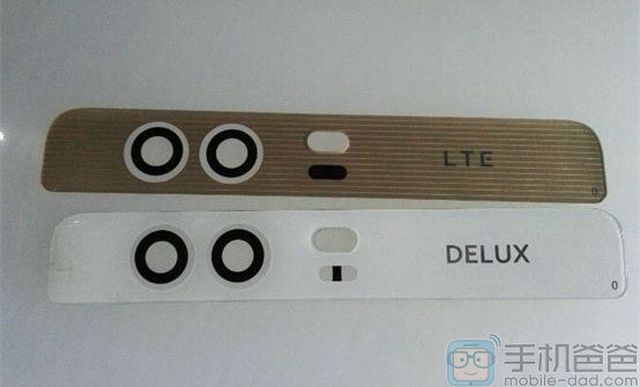 It is also worth noting that, according to the image provided by the portal, we will have a double array of cameras with 16MP at the back, thus seeking to increase the level of depth found on the captured images. According to the information, the Huawei P9 still have a laser focus to assist as well as two LEDs for flash and optical image stabilization, all so that the quality is worthy of what is expected in a high-end smartphone.
 Continuing the technical specifications revealed, we still have 4GB of RAM LPDDR4, which should help to increase its fluidity and stability when running many applications simultaneously, which is a great device for those who are cracked in multitasking. In addition, we would have a 5.2 inch screen with resolution "only" Full HD, thus ensuring that the performance and the battery are not adversely affected by a resolution higher than the vast majority of users considered sufficient for a display of this size.
Huawei P9 specs leak shows SoC Kirin 950, Full HD screen and 4GB of RAM
updated:
October 5, 2015
author: