Much is talking in recent days about the upcoming flagship of the Taiwanese brand HTC. Pictures leaked on the one hand, conceptual designs for the other … in any case; unofficial information that attempts to shed some light on how to be the successor to the current design of the HTC One M8. On this occasion, a new conceptual design puts us on the trail of what could be the appearance of both new HTC One M9 and new HTC One M9 Plus.
 But unlike previous leaks, responsible for exposing this conceptual design has been self-Evan Blass (@evleaks), who recently decided to retire after being responsible for some of the most important seepage mobile telephony sector. Therefore, even though every time we talk about images without official confirmation, many media agree that the HTC One M9 (or HTC Hima) could present many similarities to the terminal that appears in this design.
 The most interesting of this conceptual design is that it assumes that HTC will launch a larger version of its flagship. This version seems to respond to the name of HTC One M9 Plus (or HTC Hima Ultra), and it is rumored that its technical specifications will be a 5.5-inch screen Quad HD resolution (2,560 x 1,440 pixels), a Qualcomm Snapdragon 810 processor and 3 gigabytes of RAM, in addition to the Android operating system version Android 5.0 Lollipop. Furthermore, it was rumored in recent weeks, the HTC One M9 Plus could also incorporate a digital fingerprint scanner.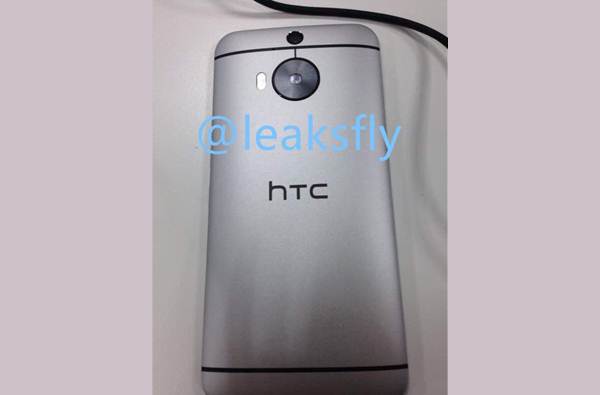 In fact, nothing suggests that the differences between the HTC One M9 and HTC One M9 Plus going to go beyond the screen and fingerprint reader. HTC One M9 is expected that incorporates a five-inch screen with 1,920 x 1,080 pixels, a Qualcomm Snapdragon 810 processor, RAM 3 gigabytes, 32 gigabytes of internal memory, a 20-megapixel main camera, a front camera 13 megapixels and the latest version Android 5.0 Lollipop of Android OS.
 At the moment it is unknown whether HTC present the new HTC One M9 along with their respective variant of HTC One M9 Plus- at MWC 2015. Recall that the Mobile World Congress 2015 is a technological event held in the city of Barcelona (Spain) between 2 and 5 March, and during this time the major brands of mobile phones often use to submit their flagships facing the year. HTC has confirmed that it will hold a presentation on March 1, so we can only hope to date.
HTC One M9 – new conceptual designs of next flagship HTC
updated:
January 29, 2015
author: