The HTC One A9 is the new terminal flag Taiwanese company. A team with first-line features but mostly notable for the shift in its design, with a very similar to the appearance looks the iPhone 6S or Huawei Mate S. The finish of this smartphone is sleek and has a really competitive fineness 7.26 millimeters, but is in danger of being diluted in the market for its resemblance to other proposals. In the technical field, this is a model 5-inch screen with full HD resolution, with a photographic set of first line at the height of the largest or the appeal of an audio system Hi-Fi for an advanced multimedia experience. At the moment we have no information about the price of the HTC One A9. We tell you all the details of this equipment in a thorough analysis.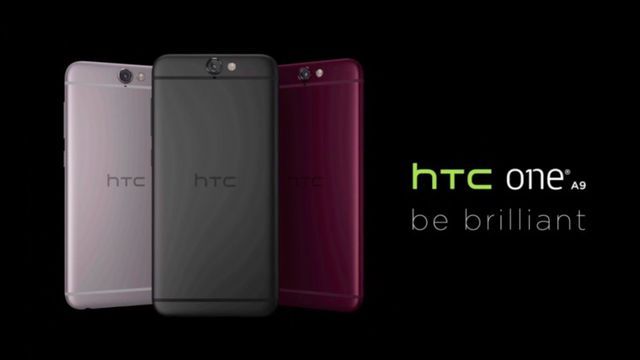 Design and Display
The HTC One A9 advocates a new design that follows the trail of several models of high-end market. This model abandons the traditional look with the front speakers BoomSound had become one of the hallmarks of HTC. In contrast, we find a model metal body with a very competitive just 7.26 millimeters thick and weigh 143 grams. Users can choose from different colors like dark gray, purple or yellow gold. This variety can become one of the most important attractions of HTC One A9.
As for the screen, it included a 5-inch AMOLED panel with full HD resolution of 1,920 x 1,080 pixels. This resolution provides a level of detail of 440 dots per inch, allowing us to enjoy the content as smartphone apps, high-resolution videos or movies. The use of AMOLED technology favors a brighter images and greater energy efficiency. It has also reinforced with glass screen Gorilla Glass 4 to improve resistance to shock and scratches.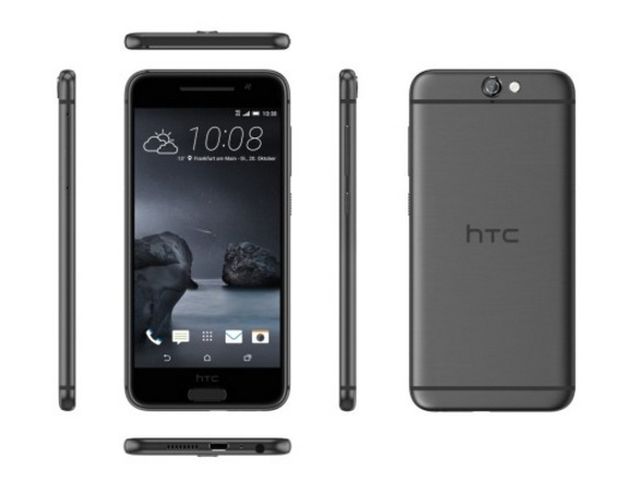 Camera
Definitely one of the most outstanding sections of the HTC One A9. This device integrates a 13 megapixel rear camera with sapphire lens cover and excellent aperture of f/2.0 that favor sharper pictures in low light. It also has optical image stabilizer (OIS) that our photos do not appear blurred. HTC also wanted to highlight the ability to shoot in RAW format used by professional photographers format. With Hyperlapse functionality can accelerate Full HD videos up to 12 times to create very interesting compositions. Or use the other option to create videos in slow motion.
In the front we have a 4-megapixel camera that uses the Ultrapixel technology. According to the company, these larger pixels are able to capture three times more light than conventional pixels, thanks to what sharper and professional photos will be achieved. This lens also features a focus of f/2.0 and is capable of recording videos in high resolution 1080p.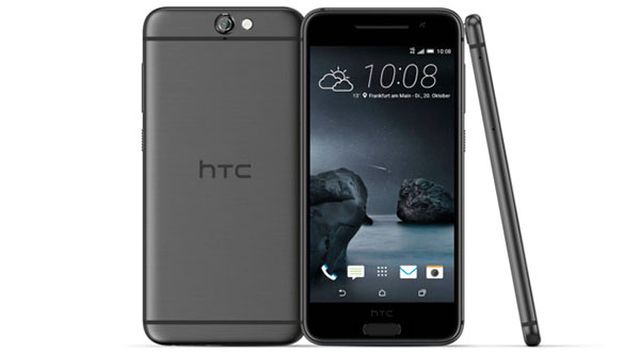 Power and memory
In the bowels of this  a Qualcomm Snapdragon 617 processor with a power eight-core 1.5 GHz on four of its cores and a power of 1.2 GHz in the remaining four cores are housed. Along with this chip, we have a RAM of 2 GB. It is a solvent set to face Android apps and games but this RAM is something we can be short if we do a more intensive use of the terminal. As for internal memory, up to 16 GB. It is likely that this capacity is not sufficient if we give good use of the camera. In this case, there is the option of extending the space through a MicroSD memory card up to 2 TB.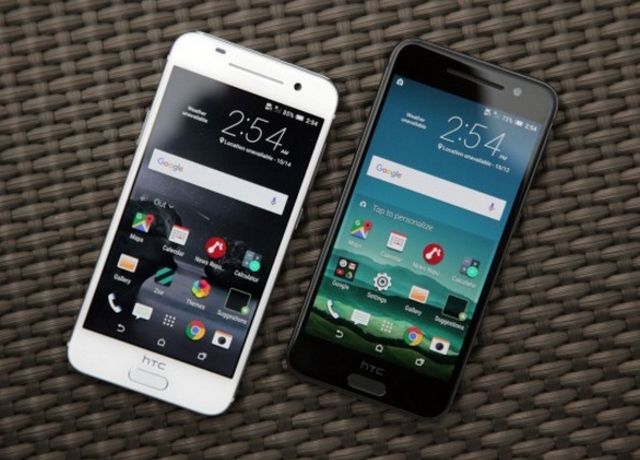 Operating system and multimedia
The HTC One A9 will be one of the first models to hit the market with Android 6.0 Marshmallow serial alongside the new Google Nexus. This platform is the dedication of many of the elements that have been taken from Android 5.0 Lollipop, with the promise of greater energy efficiency. It also highlights the ability to choose the application permissions individually, something that will improve the control we have over our terminal. In addition, another option that will give much play is the fingerprint reader built into the phone. In Marshmallow it is natively supports this feature, so that the apps can interact more fully with the reader.
In the multimedia section, we must highlight the audio quality of this team. And the HTC One A9 incorporates Dolby Surround and audio in high resolution (Hi-Res) with a DAC (digital-analog converter). In short, 24-bit sound and quality 192 KHz, we can take advantage of fully certified through the use of headphones.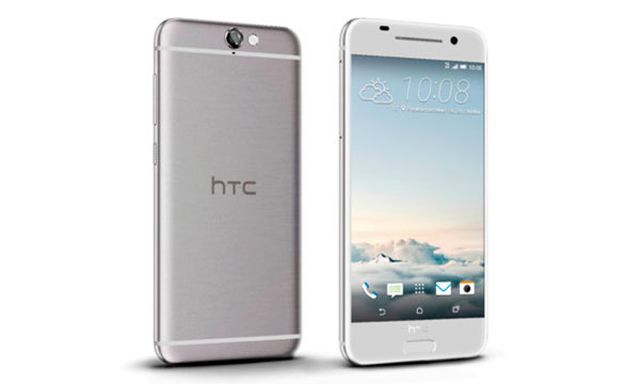 Connections
In point of connections this model is compatible with the 4G high-speed networks. WiFi connectivity is also included AC to connect simultaneously to the bandwidth of 2.4 GHz and 5 GHz. This second width allows for faster speeds and a more stable connection. What is not specified is whether this model incorporates an NFC chip or DLNA connection. The connections are completed with Bluetooth 4.1 and GPS to navigate anywhere.
 Autonomy, price and reviews
The HTC One A9 incorporates a battery of 2,150 milliamps. The company wanted to stress the quick charge function (75% faster than traditional load). According to official data of the firm, this team is able to navigate up to 9 hours and HD video playback for 12 hours. At the moment, we have no information about the price you have in Europe, but we know that will come in the month of December. In short, an interesting team with a good set of features (especially its photographic section and audio system) and a very careful design. Yes, its similar to other proposals that already exist in the market aspect can play against.
HTC One A9 smartphone with 5-inch screen FHD, Snapdragon 617 and Android Marshmallow
updated:
October 20, 2015
author: