It is likely that next month HTC will present its HTC One A9. Meanwhile, leaks are increasing and new pictures of the device come to surface. Getting Started photos that highlight the face back and slice the phone and especially the design similarities with another flagship smartphone which is none other than the iPhone 6.
 As you can see above and images contained end of the article, the HTC One A9 looks like two drops of water to the iPhone 6. Only the Home button which houses the fingerprint reader differs of that found on Apple's smartphone since it has the same shape as that of the Samsung Galaxy. The end result is more aesthetic but inevitable comparison.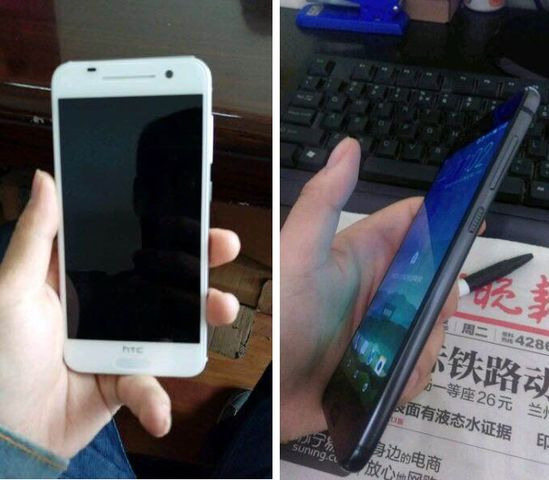 Other interesting information. A AnTuTu benchmark the system has to surface and some differences observed with the technical specifications of HTC One A9 unveiled by Evleaks there a fortnight since, instead of Snapdragon 617 processor combined with 2GB of RAM, it found a Snapdragon 620 processor with 3 GB of RAM.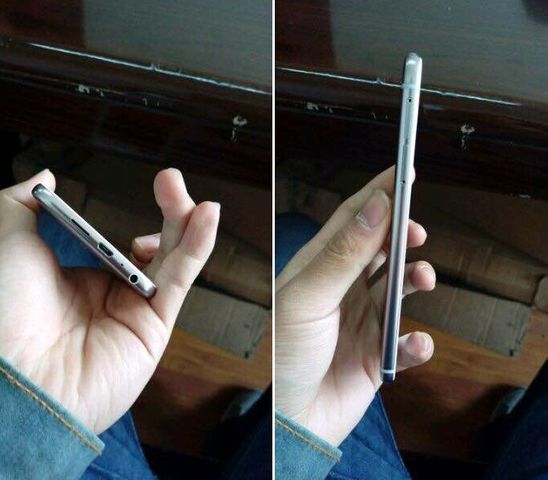 A new additional information which might suggest that the 32GB version would be entitled to a more robust configuration than its counterpart 16GB. Or it may simply be an alternative for other markets.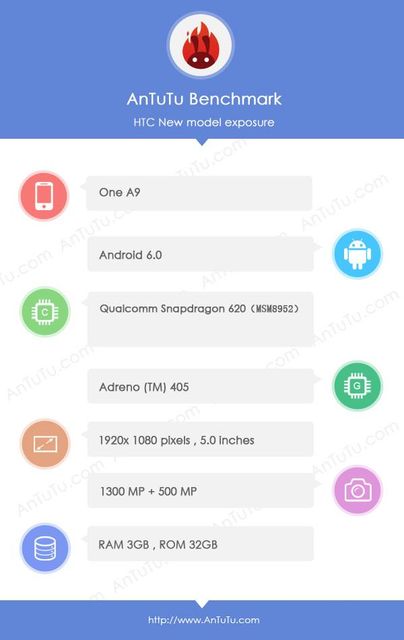 A new smartphone that will likely be positioned as a flagship model and without presenting the data sheet of a premium is entitled to a new design and even a fingerprint reader. We regret all the same that it has so many similarities with Apple's smartphone. The A9 is likely to be launched in November, directly under Android 6.0 Marshmallow, latest version of the Google OS, as indeed confirms this new benchmark.
Source: twitter
HTC One A9: new images indicate similarity with IPhone 6
updated:
September 29, 2015
author: