The Chinese company Elephone has a lot of different products in its catalog, including smartphones, cameras, power banks or even electric cigarettes. The market of wearable devices has become especially popular in the last year, and Chinese manufacturer plans to unveil its own smartwatch Elephone W2.
As you remember, at the beginning of this year, the French company Withings has released a stylish classic watch Activité Pop with smart features. Elephone develops similar smartwatch with a classic design.
Despite the fact that the external Elephone W2 looks like the most ordinary, in fact, it has a lot of useful features. The round dial is made of metal. As we mentioned, the main feature of the watch will be a classic style.
Another important feature of the watch is the heart rate sensor. Other functions of Elephone W2 are a standard set of other smartwatches, for example, features a fitness tracker, alarm, receive notification, monitor sleep and much more.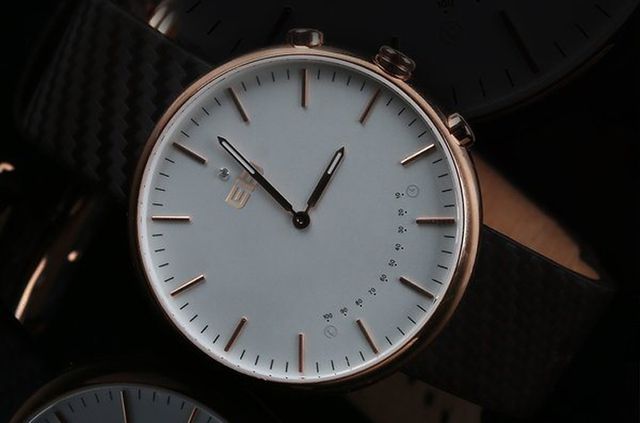 The watch Elephone W2 has a classic dial and additional scale to display the percentage of the daily result, for example, the distance traveled, the quality of sleep or changes in heart rate. Elephone W2 will work together with the smartphone app. The user will be able to control the watch by three mechanical buttons.
At the moment, it is all known information about Elephone W2. The price is unknown, but it is definitely lower than Apple Watch and Activité Pop.
We should note that earlier the company has already released its first smart watch Ele Watch. It has a screen with diameter of 1.5 inches (38 mm) and resolution of 320×320 pixels, 512 MB of RAM, internal memory of 4 GB, as well as the receiver of satellite navigation system GPS. The main feature of watch is that it works on Android Wear.
Elephone W2: traditional watch with smart features
updated:
December 8, 2015
author: