The Acer Aspire R14 R5-471T is Acer's new proposal to squeeze all the juice to the Windows 10 operating system is a 14-inch laptop that integrates a rotating screen can be folded up to 360 degrees for use as a tablet to use. By the way, we will place the equipment in different positions such as store format for movies or reverse the panel in position to enjoy my touch. All this with a metal design and a weight has been reduced slightly from the previous version to 1.9 kg. The Acer Aspire R14 R5-471T reaches the European market this month of October at a starting price of 800 euros. We tell you all the details.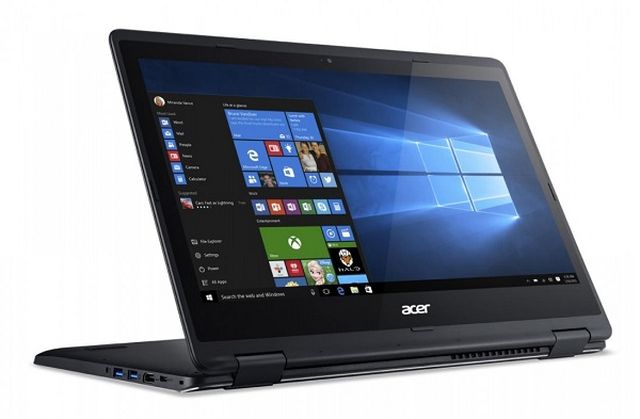 Definitely one of the strengths that we provide the equipment of the last generation is in the design. And the Acer Aspire R14 R5-471T is no exception. This model advocates a metallic design with a brushed drawing on top that has become one of the hallmarks of Acer (which provides a classic and elegant touch). In addition, the Taiwanese company has reduced the weight slightly on the previous year with a figure of 1.9 kilos which is quite manageable, with a thickness of 1.85 cm. But above all, his big bet focuses on the ability to rotate the screen 360 degrees. This flexibility allows us to use the computer as a traditional notebook, as tablet or other positions and in the Store mode.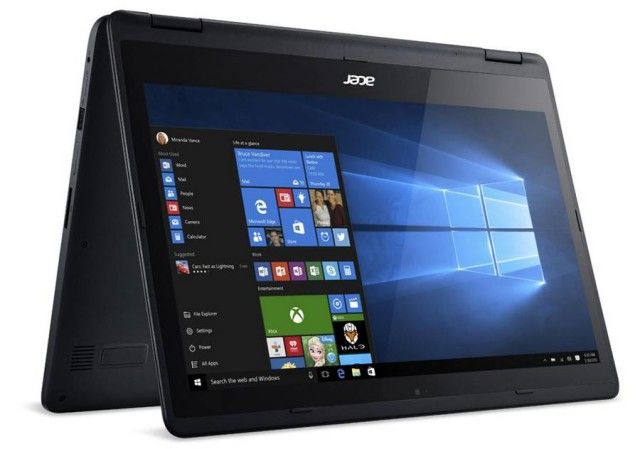 Continuing with the panel, we have a 14-inch screen with full HD resolution of 1,920 x 1,080 pixels. It is a sufficient level of detail to applications, navigation, videos and movies in high quality. In addition, the company has introduced its Acer Bluelight Shield technology that reduces the emission of blue light that causes eye strain us to use for long periods of time a laptop or monitor. This equipment has been designed with the intention to use the Windows 10 universe, so we have interesting features such as dual microphones to better capture the voice to interact with the assistant Cortana.
 Another paragraph that care has is the power, because users can choose between different configurations with processors Intel Core i5 or Intel Core i7 generation Skylake family, with 8 GB of RAM to run smoothly a greater number of processes without computer performance slows down. This technical group is combined with an internal memory SSD format which can be 128 GB, 256 GB or 512 GB. In the section on connections, it is the inclusion of a USB 3.0 port of type C, a connection that is set to become the market standard in the coming years. Unlike the MacBook Air, Acer has taken the right decision to also include USB 3.0 ports full size. The Acer Aspire R14 R5-471T comes this October at a starting price of 800 euros.
Acer announced Aspire R14 R5-471T, laptop with 14-inch folding screen
updated:
October 13, 2015
author: