Many people prefer compact laptop, but even they may be too large for some users. Also you can buy 8-inch or 10-inch tablet trasformer, but they have quite small keyboard.
It seems to be a hopeless situation. However, Japanese company Jimr King has found a solution to this problem by creating a compact laptop with 8-inches screen and keyboard, like a 12-inch device. How did they do it?
The fact that the keyboard Portabook XMC10 can be folded in half, whereby its dimensions are reduced to a width of 8-inch screen. The keyboard is rotated by 90 degrees. Also it has an aluminum frame. Furthermore, the device has an optical trackpoint with three buttons.
Here is how it all looks in reality: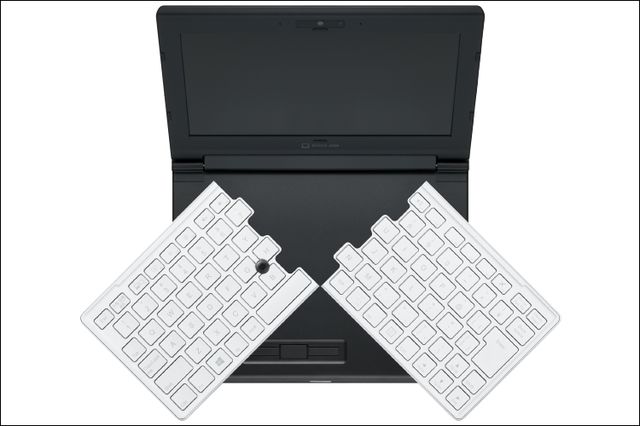 Specifications Portabook XMC10 include an 8-inch screen with a resolution of 1280 x 768 pixels, 64-bit quad-core Intel Atom x7-8700 and 2GB of RAM, 32GB of internal flash memory, MMC 5.0 and the standard set for this type devices wireless Wi-Fi 802.11 b/g/n and Bluetooth 4.0 modules. At the same time, the laptop runs on the latest version of the operating system Windows 10.
Also, Portabook XMC10 has two USB 2.0 ports, HDMI and VGA output and a micro USB port. The manufacturer says that the battery life is about 5 hours.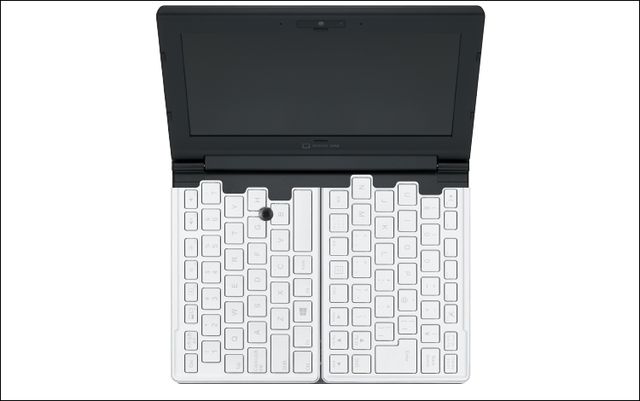 The dimensions of this funny laptop are x 150 x 33 mm and it weighs 816 grams.
Portabook XMC10 will go on sale in Japan next February, 2016. Price of compact laptop is 90 000 yen, or about $740. We should note that the Japanese devices are usually more expensive than in many other regions.
Portabook XMC10: unusual laptop with a folding keyboard
updated:
December 10, 2015
author: