For several weeks, we are more vigilant than ever to leaks that occur on the three Chinese high-end phones that can still devastate in 2015. Meizu is one of the Asian manufacturers that sooner or later will present a new flagship, and all the rumors suggest that the new high-end mobile Meizu will be available before the end of 2015. In fact, this time not only we echo a new mobile filtered Meizu pictures (which, by Indeed, it seems that finally will not be called Meizu MX5 Pro), but also make reference to a statement by a senior official of the company that has confirmed the existence of this smartphone.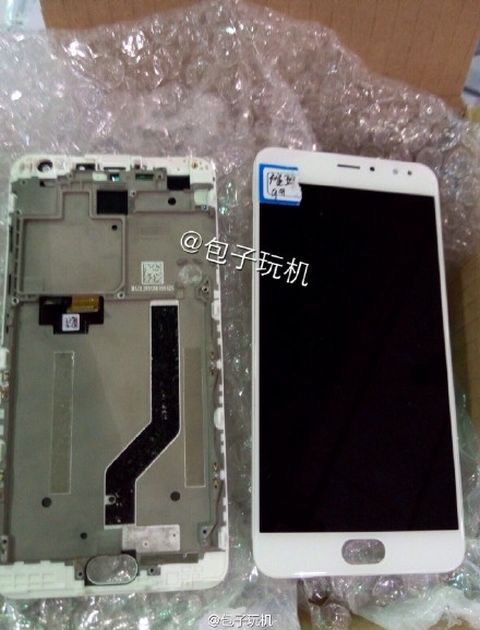 Starting with the filtered images, it has been the web site TechGrapple.com which has distributed a photograph of a seemingly real unit of the new flagship of Meizu, which at present runs under the name of Meizu NIUX. In this photograph it can be seen virtually identical to the Meizu MX5 has been present during this year design, which results in characteristics such as a start button, with integrated fingerprint reader, located under imagines – the screen in the form of a key with rectangular design. If we also look at the conceptual picture accompanying this leak, the only significant difference of design that appreciate between the Meizu NIUX and Meizu MX5 lies in the position of the logo Meizu, now it appears to be located closer to the main chamber .
 But that's not all about the Meizu NIUX, the new flagship of Meizu. It turns out that Bai Yongxiang, president of the company, confirmed in a recent statement PhoneArena.com collected by the new Meizu Mobile will incorporate a screen with full HD resolution (1,920 x 1,080 pixels) and has also ensured that this smartphone come with "the best processor available at the time." Given the recent launch of the Samsung Galaxy S6 and Samsung Galaxy S6 Edge, and recalling the collaboration that Meizu has maintained in recent years with processors Exynos, we can get an idea of the processor that is meant in this Yongxiang interview
 And, if we review the leaks that have appeared so far about the Meixu MX5 Pro or Meizu NIUX, we see that the expected technical specifications of this mobile pass through a screen of 5.5 inches with a resolution Full HD ( 1,920 x 1,080 pixels), an Exynos 7420 eight-core processor built on 14 nanometer process, 3/4 gigabytes of RAM, 32 gigabytes of internal storage, a main 21 megapixel camera and Android 5.1.1 Lollipop (with the layer Customization Flyme 5.0), all contained in a metal casing design.
Meizu NIUX  images of the new flagship of Meizu
updated:
September 9, 2015
author: