Today smartphone makers focus on the power of their new products, but very few manufacturers pay special attention to usability and battery life. ETON is one of those manufacturers who want their devices are easy to use and of course, the battery is not a problem. The latest phone company, the ETON P11 meets the two requirements above, and is especially designed for seniors.
 The design of this phone is stylish yet I practice, because as we said ease of use is what has been sought at all times, so the navigation buttons are large so that there is no objection to locate them. Also operates under the Yunos operating system, which has been designed in such a way that the ETON P11 has some fairly large and easy to understand icons, has quick access to contacts, and you can even write messages simply dictating the phone.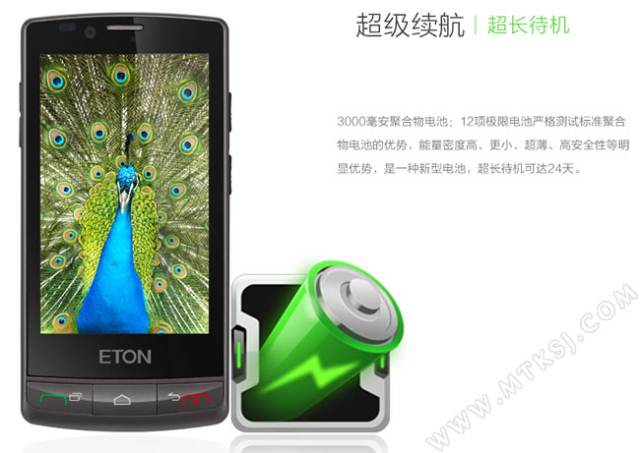 And now we come to the hardware, which is where falter phones for older people. In this case the ETON P11 is a smartphone with 4-inch screen and WVGA resolution, a powerful processor quad core 64bit MediaTek MT6732M, 512 MB of RAM and 4 GB of internal storage.
 The photographic section consists of an 8-megapixel rear camera and a discrete 1.3-megapixel front camera. The ETON P11 also offers support for high-speed networks and battery that will make us forget for a while in a plug, has a capacity of 3000 mAh.
 The ETON P11 is already on sale in China at a price of 599 yuan, the currency exchange is approximately 85 euros.
ETON P11 telephone 64bit and great battery designed for older
updated:
February 17, 2015
author: